MSD extends immuno-oncology collaboration with Agenus
Posted: 3 June 2015 | Victoria White
MSD has extended its existing collaborative research agreement with Agenus for the discovery and development of therapeutic antibodies…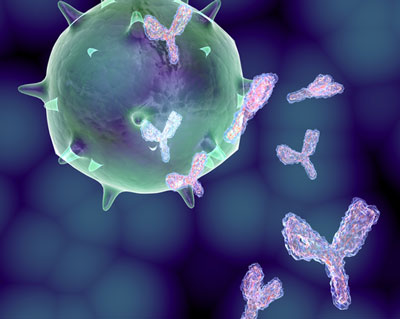 MSD has extended its existing collaborative research agreement with Agenus, an immunology company developing innovative treatments for cancers and other diseases.
The companies are collaborating to discover and develop therapeutic antibodies for the treatment of cancer.
Under the terms of the original agreement, Agenus will discover and optimise fully human antibodies against two undisclosed MSD checkpoint targets using Agenus' proprietary discovery Retrocyte Display™ platform. The Retrocyte Display platform uses a high-throughput approach incorporating IgG format human antibody libraries expressed in mammalian B-lineage cells.
MSD will be responsible for the further development and commercialisation of candidates generated under the collaboration. The discovery phase has been extended to April 2016. As previously disclosed, under the terms of the agreement, Agenus is eligible to receive approximately $100 million in milestone payments as well as royalties on worldwide product sales.
Agenus – MSD collaboration has resulted in encouraging outcomes to date
"This collaboration has resulted in encouraging outcomes, and we're delighted that a leader in the rapidly developing immuno-oncology space has elected to extend this discovery phase of our collaboration," said Robert Stein, MD, PhD, Chief Scientific Officer of Agenus Inc. "We believe our antibody generating technology is now the most extensive in vitro platform in the industry with significant advantages for creation of high quality antibody candidates."