Anika Therapeutics announces strategic collaboration with the Institute for Applied Life Sciences (IALS) at the University of Massachusetts
Posted: 17 June 2015 | Victoria White
Anika Therapeutics is set to collaborate with the Institute for Applied Life Sciences at UMass to develop a therapy for rheumatoid arthritis (RA)…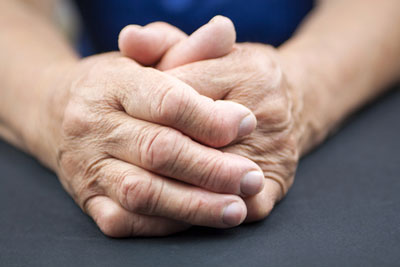 Anika Therapeutics is set to collaborate with the Institute for Applied Life Sciences at the University of Massachusetts (UMass) to develop a therapy for rheumatoid arthritis (RA).
Rheumatoid arthritis is a chronic inflammatory disorder which manifests itself in multiple joints of the body. The inflammatory process primarily affects the lining of the joints (synovial membrane) but can also affect other organs. The inflamed synovium leads to erosion of cartilage and bone which can lead to joint deformity. RA imposes enormous physical and economic burdens on affected individuals as well as society at-large.
Anika expects to move a successful candidate in to clinical development in 2017
The purpose of this research collaboration is to develop a novel modality for the treatment of RA and, if successful, is expected to yield a candidate that will move toward clinical development in 2017.
"We are very excited to partner with a world-renowned research institution and the many outstanding scientists at UMass Amherst to develop a localised delivery treatment for rheumatoid arthritis that addresses a large unmet need," said Dr Charles H. Sherwood, President and Chief Executive Officer, Anika Therapeutics. "With this partnership we plan to further advance Anika's mission to deliver innovative therapies that address the full continuum of patient care with a focus in the area of orthopaedics."
"We are extremely enthusiastic to have our research teams partnering with Anika as we aim to address treatments for RA," said Dr Peter H. Reinhart, Director of the Institute for Applied Life Sciences at UMass Amherst. "This is exactly the type of win-win collaboration IALS is seeking to develop in its quest to rapidly commercialize UMass life science discoveries into products that improve human health."
"This partnership combines Professor Sankaran Thayumanavan's (Chemistry) expertise in nanotechnology with Professor Lisa Minter's (Veterinary & Animal Sciences) mechanistic understanding of aberrant immune responses and with Anika's proven knowledge of hyaluronic acid chemistry and its clinical application to treat joint pain," said Professor Mike Malone, Vice Chancellor for Research and Engagement at UMass Amherst. "Developing University/Industry alliances is one of the key strategic elements of this translational institute that advances the broad life science research mission on this campus. In this alliance with Anika we are committed to bringing novel therapeutic solutions to patients."