Siemens and BioNTech cooperate on production of personalised cancer vaccines
Posted: 26 June 2015 | Victoria White
Siemens and BioNTech will work together on the construction of a fully automated and digitalised production site for BioNTech's personalised cancer vaccines…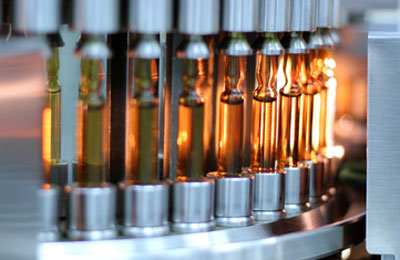 Siemens and BioNTech will work together on the construction of a fully automated and digitalised production site to provide capacity for BioNTech's personalised cancer vaccines.
The cooperation will enable BioNTech to establish and integrate all necessary process and production steps for manufacturing its IVAC® personalised cancer vaccines at a larger scale.
Ugur Sahin, CEO of BioNTech, said, "We are pleased to partner with Siemens on automating a specialised, proprietary manufacturing process for truly personalised medicine. Siemens' world-class expertise in engineering and optimizing automatic manufacturing processes will be of great value in making personalized cancer treatment for patients available to all."
Massive amounts of data accompanies the development of personalised cancer vaccines
Eckard Eberle, CEO of the Siemens Business Unit Process Automation, added, "The development and manufacturing of personalised medicine is connected with massive amounts of data. Solutions such as our manufacturing operations management (MOM) software are able to handle the complexity of this innovative new process technology. Together with BioNTech's competence in individualised medicine, we will pave the way for a digital plant with an efficient and completely paperless production."
The IVAC® MUTANOME Immunotherapy approach is based on targeting the unique mutation signature of an individual patient's tumour. It is engineered on demand and administered as an individual treatment. IVAC® MUTANOME is currently in a Phase I/IIa clinical trial for the treatment of malignant melanoma.
Siemens offers a paperless manufacturing solution for enhancing both efficiency and product quality, while at the same time bringing down costs. Fully integrated communication is established between the automation level and manufacturing IT. As a central access point for all process and quality relevant data, the solution links advanced scheduling with the manufacturing execution and the laboratory management system. This enables complete electronic recording and documentation of quality-related production data, while eliminating time-consuming manual procedures and paper-based batch reports. Paperless manufacturing thus accelerates the design, execution, review and release of pharmaceutical production processes and electronic batch records (EBRs).