Inovio's DNA-based monoclonal antibody (dMAb) protects against dengue
Posted: 30 July 2015 | Victoria White
Inovio's DNA-based monoclonal antibody (dMAb) targeting dengue virus provided protection against a lethal dengue virus challenge in mice…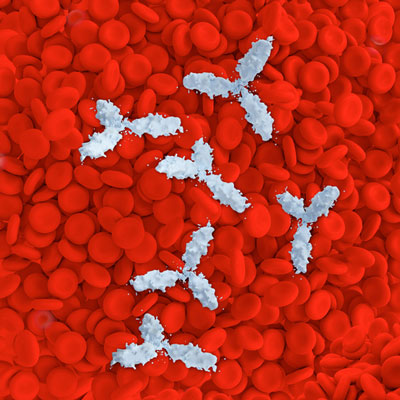 Inovio's DNA-based monoclonal antibody (dMAb) targeting dengue virus provided protection against a lethal dengue virus challenge in mice.
While conventional vaccine and monoclonal antibody technologies have shown limited ability to provide an effective solution to dengue to date, the unique attributes and data generated by dMAbs show their potential to provide a needed solution.
In this study, a single intramuscular injection of a DNA plasmid encoding a monoclonal antibody targeting dengue protected mice subsequently exposed to the dengue virus. The protection conferred by the monoclonal antibodies expressed by these dMAbs was very rapid, with 100% survival in mice challenged with lethal enhanced dengue disease less than a week after dMAb administration – this short time frame to achieve full protection is significantly more rapid than vaccine-driven protection, which can take weeks to months to reach peak efficacy levels.
Inovio are building a comprehensive dMAb development programme
"This is a positive step on the path to show the broad potential of our novel dMAbs to provide rapid onset of powerful protective and therapeutic capabilities," said Dr. J. Joseph Kim, President and CEO of Inovio. "This is the first study to report on our dMAb product's ability to generate fully functional monoclonal antibodies in vivo and provide protection against a lethal viral challenge.
"This is just the beginning. We are building a comprehensive dMAb technology development programme that includes immuno-oncology products as well as infectious disease dMAb products, with significant funding already awarded by DARPA to enable our development of dMAb based products against influenza, antibiotic-resistant bacteria, and Ebola."
Unlike conventional monoclonal technology, which involves constructing protein-based antibodies and manufacturing them in cell culture in a complex and costly process, Inovio's patent-protected dMAb technology encodes the DNA sequence for a specific monoclonal antibody in a highly optimised plasmid, which would be delivered directly into a subject's arm using electroporation. Cells in the body would then produce the encoded monoclonal antibody molecules, with intended functional activity including high antigen-binding and neutralisation capabilities against the targeted disease. Monoclonal antibodies offer the benefit of inducing a rapid onset of the immune response. DNA-based monoclonal antibody technology provides significant advantages over conventional monoclonal antibody technology, including faster development, easier product manufacturing, and more favourable pharmacokinetics. The current monoclonal antibody product market is well over $50 billion.
Findings from the study of dMAbs in mice are published in Scientific Reports.