MorphoSys and G7 Therapeutics to develop antibodies targeting GPCRs
Posted: 4 August 2015 | Victoria White
MorphoSys and G7 Therapeutics have signed an agreement to collaborate on novel antibody therapeutics targeting G protein-coupled receptors (GPCRs)…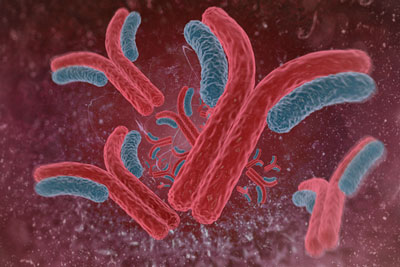 MorphoSys and G7 Therapeutics have signed an agreement to collaborate on novel antibody therapeutics targeting G protein-coupled receptors (GPCRs) and potentially other disease-related transmembrane proteins such as ion channels.
Under the terms of the agreement, G7 Therapeutics will generate a set of disease-relevant receptors proposed by MorphoSys. MorphoSys will then apply its proprietary Ylanthia antibody library to discover and develop antibody therapeutics against these receptors. MorphoSys has the right to sublicense to third parties the access to these targets in conjunction with therapeutic antibody candidates.
CHESS and SaBRE technologies can generate tailor-made GPCRs
Dr Marlies Sproll, Chief Scientific Officer of MorphoSys AG, commented, "G7 Therapeutics' approach using directed evolution technologies broadens our existing development capabilities in this innovative area of research. High quality therapeutic antibodies targeting GPCRs and other transmembrane molecules represent a promising addition to our proprietary development pipeline."
Dr Carlo Bertozzi, Chief Executive Officer of G7 Therapeutics, added, "Our proprietary CHESS and SaBRE technologies allow us to generate tailor-made GPCRs with superior biophysical properties making them ideally suited for modern integrated small molecule drug discovery approaches and efficient selection of biologics. Therefore, we are very excited to engage with MorphoSys, a leader in the field of therapeutic antibodies, to contribute jointly to the advancement of GPCR-targeting biotherapeutics."
G7 Therapeutics' platforms SaBRE and CHESS create panels of GPCR variants with enhanced stability and versatility. These GPCRs are evolved from populations containing hundreds of millions of variants of an ancestor GPCR, ensuring the identification of the best possible variant for downstream drug discovery applications. This unique technology ensures that the function of the receptor stays fully intact.