MedImmune and Mirati in lung cancer therapy collaboration
Posted: 6 August 2015 | Victoria White
MedImmune has entered into an exclusive clinical trial collaboration with Mirati Therapeutics to evaluate durvalumab in combination with mocetinostat…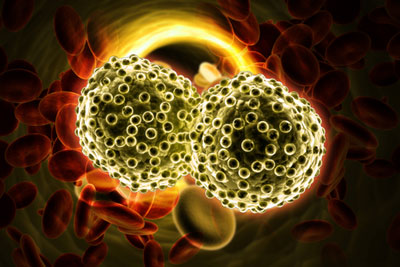 MedImmune has entered into an exclusive clinical trial collaboration with Mirati Therapeutics.
The Phase I/II study will evaluate the safety and efficacy of MedImmune's investigational anti-PDL1 immune checkpoint inhibitor, durvalumab (MEDI4736), in combination with mocetinostat, Mirati's investigational spectrum-selective histone deacetylase (HDAC) inhibitor.
This novel combination will initially be evaluated in patients with non-small cell lung cancer (NSCLC), with the potential to explore additional indications in the future.
Durvalumab is designed to counter the tumour's immune-evading tactics by blocking a signal that helps tumours avoid detection, while mocetinostat selectively inhibits Class I HDAC enzymes, which has the potential to enhance the positive effect of checkpoint inhibitors, such as durvalumab, on tumour immunity.
Mirati's mocetinostat may enhance the efficacy of MedImmune's durvalumab
David Berman, Senior Vice President and Head of the Oncology Innovative Medicines unit, MedImmune, said, "The collaboration with Mirati is yet another example of our combination-focused immuno-oncology strategy and our comprehensive approach in lung cancer as a key disease area. We continue to follow the scientific evidence to explore novel combination treatments to meet unmet patient need, with durvalumab as the cornerstone."
Charles M. Baum, President and CEO, Mirati, said, "There is a growing body of evidence that mocetinostat may enhance the efficacy of immune check-point inhibitors such as PD-L1 antibodies. Mocetinostat selectively targets specific HDACs that may increase the efficacy of durvalumab in patients with non-small cell lung cancer, as well as other tumour types. We look forward to working with MedImmune on this combination to potentially improve future outcomes for patients."
Under the terms of the agreement, Mirati will conduct and fund the initial Phase I/II clinical trial, which is expected to start in 2016, and MedImmune will supply durvalumab for the trial. The parties have established a Joint Steering Committee to oversee the trial. In the event that the initial clinical trial demonstrates positive results, MedImmune will have an exclusive period of time in which to negotiate a commercial license for the combination in this indication.