Key paper on proteomics in the field of allergy published in the World Allergy Journal
Posted: 10 August 2015 | Charlotte Batchelor, Drug Target Review
Allergy Therapeutics has announced the publication of a key paper and featured article in the World Allergy Journal about proteomics in the field of allergy…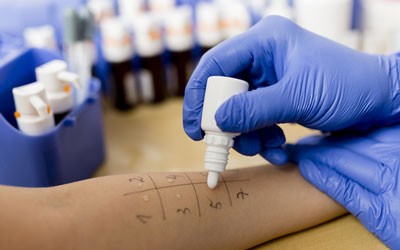 Allergy Therapeutics, the fully integrated specialty pharmaceutical company specialising in allergy vaccines, has announced the publication of a key paper1 and featured article in the World Allergy Journal about proteomics in the field of allergy.
Dr Murray Skinner, Chief Scientific Officer, has led a team of scientists at Allergy Therapeutics to use a novel proteomic approach to understand the molecular fingerprint underpinning the causative agents of leading causes of allergy.
Using a variety of complimentary analytical techniques, lead author Dr Matthew Heath, Senior Scientist and Principal Medical Writer has identified new functional and evolutionary relationships between allergens across species such as grasses and trees to further understand the specifics of patient sensitisation. This study is aligned with European Medicine Agency guidelines consistent with assessment of complex allergen mixes to support advanced new regulatory requirements.
Dr Murray Skinner, Chief Scientific Officer at Allergy Therapeutics, said:
"Our development of proteomic and allergomic concepts as described in this paper underpins our track record in the scientific advancement of our product portfolio, which is an important part of our growth strategy, These advancements reinforce our focus on patient care and our commitment to invest both in existing and future products to ensure patients receive the treatment they deserve".
1 – M D Heath et al., Molecular, proteomic and immunological parameters of allergens provide inclusion criteria for new candidates within established grass and tree homologous groups. World Allergy Organization Journal 2015, 8:21