MorphoSys and Immatics enter immuno-oncology alliance
Posted: 25 August 2015 | Victoria White
MorphoSys and Immatics have formed an alliance to generate antibody-based therapeutics against multiple proprietary cancer antigens recognised by T cells…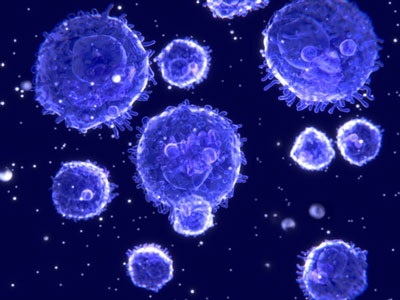 MorphoSys and Immatics Biotechnologies have formed an alliance to generate novel antibody-based therapeutics against multiple proprietary cancer antigens recognised by T cells.
The collaboration agreement provides MorphoSys with access to several proprietary tumour-associated peptides (TUMAPs), discovered using Immatics' XPRESIDENT® platform, to develop novel antibody-based therapeutics against these targets in a number of solid and haematological cancers. XPRESIDENT enables access to novel antibody targets associated with proteins that are present inside cancer cells. In return, Immatics will be provided with MorphoSys' Ylanthia® antibodies against a number of its TUMAPs, with proprietary development rights. The companies will pay each other milestones based on their respective development progress as well as royalties on marketed products.
Dr Marlies Sproll, Chief Scientific Officer of MorphoSys, commented, "We are delighted to join forces with Immatics, a world leader in discovering truly novel cancer targets that would be otherwise inaccessible for antibody-based therapies. This alliance opens up the intracellular target space for us and thus complements the therapeutic approaches we use in other oncology programmes. We believe this collaboration will create several unique product opportunities for us based on truly differentiated compounds."
Alliance marks important strategic milestone for Immatics
Dr Harpreet Singh, Chief Scientific Officer of Immatics, added, "The alliance with MorphoSys marks an important strategic milestone for Immatics. We are now entering the field of antibody-based therapeutics complementing our existing cancer immunotherapy pipeline. The combination of MorphoSys' outstanding capabilities to create antibodies and the unique access to intracellular targets through our XPRESIDENT discovery engine provides both partners the opportunity to jointly deliver the next generation of transforming antibody drugs for cancer patients with high unmet medical need."
Tumour cells differ from healthy cells in the expression of tumour-associated proteins. These proteins are degraded inside living cells into shorter fragments, called peptides, which are then shuttled to the cell surface. Specialized receptors on the cell surfaces, so-called major histocompatibility complex (MHC) receptors, display these peptides to the external environment thereby providing a snapshot of the cell's interior. The therapeutic programmes now being pursued by Immatics and MorphoSys aim to discover Ylanthia antibodies against these MHC-bound peptide targets in order to kill the tumour cells.