Oncodrone to progress prostate cancer drug with €2.5m grant
Posted: 25 August 2015 | Victoria White
Oncodrone, the anti-cancer company based in Nijmegen, has been granted a € 2,5 million Eurostars grant for the development of its lead drug OCD155…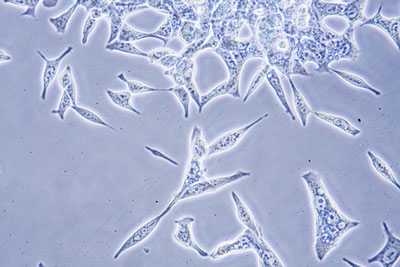 Oncodrone, the anti-cancer company based in Nijmegen, The Netherlands, has been granted a € 2,5 million Eurostars grant for the development of its lead drug OCD155 for treatment of prostate cancer.
The Eurostars grant will enable the Oncodrone to progress OCD155 through preclinical development towards clinical trials and to further unravel the mechanism-of-action. This will be done in a Dutch-Danish-German-Swiss consortium, including the Dutch partners Radboud UMC and Leiden UMC.
Oncodrone's lead product OCD155 halts tumour progression by blocking Epethelial to Mesenchymal Transition (EMT) in cancers. OCD155 has been shown to be effective in in-vivo laboratory experiments to reduce the ability of tumours to spread, reduce the tumour burden and treat advanced stages of disease. Once proven to be safe to use, the drug can be tested in patients with metastasised carcinoma's including prostate, breast, lung and pancreatic cancer.
Oncodrone was founded in 2013
The successful grant application was written by Catalyze, the Amsterdam based management consultancy company. Catalyze was also instrumental to building the consortium.
Henk Viëtor, CEO of Oncodrone commented, "I'm delighted about this crucial grant, that allows us to further develop our novel approach to treating prostate cancer towards testing in humans."
Oncodrone was founded in 2013 and is focused on developing novel therapeutics for advanced cancer by targeting EMT and Androgen Receptor (AR) Signalling.