Bristol-Myers Squibb and QIMR Berghofer Medical Research Institute announce worldwide collaboration to discover novel Immuno-Oncology Antibodies
Posted: 1 September 2015 | Charlotte Batchelor
Bristol-Myers Squibb Company and QIMR Berghofer Medical Research Institute have signed a research collaboration and license agreement to discover novel therapeutic antibodies against an undisclosed immuno-oncology…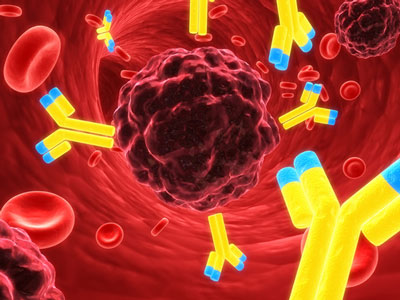 Bristol-Myers Squibb Company (NYSE:BMY) and QIMR Berghofer Medical Research Institute have signed a research collaboration and license agreement to discover novel therapeutic antibodies against an undisclosed immuno-oncology (I-O) target.
"Bristol-Myers Squibb continues to invest in strategic partnerships that accelerate the discovery and development of novel immunotherapies through innovative science and technologies," said Carl Decicco, Ph.D., Head of Discovery, R&D, Bristol-Myers Squibb. "We are excited to work with QIMR Berghofer Medical Research Institute, a partner that brings significant experience and expertise in cancer research."
"QIMR Berghofer is committed to translational research, so it is gratifying when high quality research at the Institute results in the strategic collaboration announced today," said Professor Frank Gannon, QIMR Berghofer Director and CEO. "Bristol-Myers Squibb is the ideal partner to progress these assets to the clinic, with their world-leading expertise in immuno-oncology and a proven track record developing multiple cancer therapies on the market. We look forward to a fruitful, long-term collaboration, delivering new therapies for cancer patients."
QIMR Berghofer Medical Research Institute is a world leading translational research institute focused on cancer, infectious diseases, mental health and a range of complex disorders. Bristol-Myers Squibb will be solely responsible for clinical development and commercialization of antibodies discovered through the collaboration. Financial terms were not disclosed.
Immuno-Oncology at Bristol-Myers Squibb
Surgery, radiation, cytotoxic or targeted therapies have represented the mainstay of cancer treatment over the last several decades, but long-term survival and a positive quality of life have remained elusive for many patients with advanced disease.
To address this unmet medical need, Bristol-Myers Squibb is leading research in an innovative field of cancer research and treatment known as Immuno-Oncology, which involves agents whose primary mechanism is to work directly with the body's immune system to fight cancer. The company is exploring a variety of compounds and immunotherapeutic approaches for patients with different types of cancer, including researching the potential of combining Immuno-Oncology agents that target different pathways in the treatment of cancer.
Bristol-Myers Squibb is committed to advancing the science of Immuno-Oncology, with the goal of changing survival expectations and the way patients live with cancer.