Genetic testing reveals new drug targets in oesophageal cancer
Posted: 2 September 2015 | Victoria White
Nearly all advanced oesophageal cancers harbour genetic mutations that can be targeted with emerging drug therapies, according to a new study…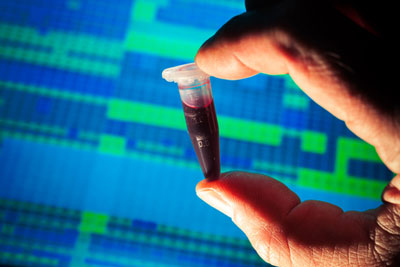 Nearly all advanced oesophageal cancers harbour genetic mutations that can be targeted with emerging drug therapies, according to a new study.
These findings suggest a potential role for the use of targeted therapy in addition or as an alternative to conventional treatment in patients with oesophageal cancer. 
Two main subtypes of oesophageal cancer account for more than 95% of all patient cases: oesophageal squamous cell carcinomas (ESCCs) and oesophageal adenocarcinomas (EACs). The ESCC subtype is the dominant form in most countries outside of the US, while the EAC subtype is diagnosed more frequently in the US.
Despite the different risk factors and natural histories of ESCC and EAC, both subtypes are aggressive malignancies with a tendency to remain undiagnosed until an advanced stage.  Current treatment options are limited for most patients, and outcomes are poor. Each year, oesophageal cancer leads to more than 400,000 deaths worldwide.
Researchers performed comprehensive genetic profiling of oesophageal tumour samples
To identify new opportunities for targeted therapy, a team of researchers led by Jeffrey Ross, MD, Medical Director of Foundation Medicine, Inc., performed comprehensive genetic profiling of oesophageal tumour samples. The goal was to detect clinically relevant genomic alterations (GAs), defined as alterations linked to approved therapies or to therapies currently under evaluation and administered in clinical trials.
"Comprehensive genomic profiling shows significant promise in identifying clinically relevant genomic alterations in both ESCC and EAC," Dr Ross said. "Genetic testing also informs the potential use of targeted therapies in both major types of oesophageal cancer."
Dr Ross and colleagues performed comprehensive genomic profiling on 302 oesophageal tumour specimens harvested from patients with advanced ESCC or advanced EAC. The genetic tests focused on mutations or other abnormalities that could be targeted with current or emerging drug therapies.
Genetic testing revealed clinically relevant genomic alterations
Genetic testing revealed 1,825 total genetic alterations, with 100% of tumours testing positive for at least 1 mutation. Of these, the frequency of clinically relevant GAs was high in both groups. In total, 94% of all ESCC tumours harboured at least 1 clinically relevant GA, with an average of 2.6 drug-targetable alterations per tumour. In addition, 93% of all EAC tumours tested positive for clinically relevant GAs, with an average of 2.7 drug-targetable alterations per tumour.
The mutation profiles varied substantially between the cancer subtypes, suggesting important differences in their underlying pathology and in the potential role of targeted therapies. The most common clinically relevant GAs in patients with ESCC were PIK3CA (24%), NOTCH1 (17%), and PTEN (11%). By comparison, EAC tumours were more likely to test positive for mutations in KRAS (23%), ERBB2 (23%), and EGFR (15%).
In the clinical setting, comprehensive genomic profiling may be used as a tool for identifying appropriate therapy, according to the study authors. "The high frequency of clinically relevant alterations—94% in ESCC and 93% in EAC samples—underscores the need for clinical trials that incorporate molecular testing to direct the selection of targeted therapies in patients with oesophageal cancer," Dr. Ross said.
Richard M. Goldberg, MD, of the Ohio State University Comprehensive Cancer Center and a Senior Editor of The Oncologist, commented, "This study provides preliminary and compelling evidence that genotyping of the tumors of patients with oesophageal cancer may prove to be a useful tool for clinical trial selection in patients with this disease, particularly after progression on first-line therapy."
The study findings are published in The Oncologist.