Inhaled dosage form of BAL30072 to be formulated for patients with cystic fibrosis
Posted: 7 September 2015 | Victoria White
Basilea is to work with the iABC consortium to develop an inhaled formulation of its antibiotic BAL30072 as part of a new Europe-wide programme…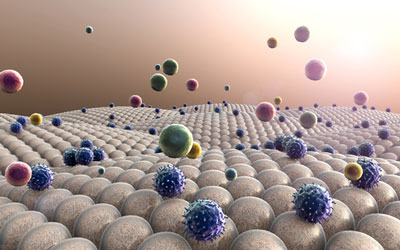 Basilea is to work with the iABC consortium to develop an inhaled formulation of its antibiotic BAL30072 as part of a new Europe-wide programme focusing on new antibiotics that could improve the lives of patients with cystic fibrosis and bronchiectasis.
BAL30072 is an investigational monosulfactam antibiotic with in-vitro and in-vivo activity against many clinically relevant multidrug-resistant Gram-negative bacteria.
The iABC (inhaled Antibiotics in Bronchiectasis and Cystic fibrosis) consortium, which includes world-leading lung specialists from across Europe, will develop new inhaled antibiotics to manage chronic lung infection, the main cause of disease and mortality in patients with cystic fibrosis and bronchiectasis.
The new drugs are being developed in response to an urgent need for new forms of inhaled antibiotics. They are expected to improve patients' quality of life by reducing lung infections and flare-ups, improving lung function, and overcoming antibacterial resistance which frequently occurs in patients with these conditions.
Total funding for BAL30072 inhaled dosage development is EUR 11 million
Prof. Achim Kaufhold, Basilea's Chief Medical Officer, stated, "We are pleased to work with the iABC consortium within the European IMI, focusing on the high medical need associated with resistant Gram-negative infections that affect cystic fibrosis and bronchiectasis patients."
He added, "The development of an inhaled version of BAL30072 as a targeted treatment option for chronic lung infections may provide a new treatment option for these patients. The project will initially include preclinical development activities in preparation of clinical phase 1 studies."
The five-year iABC programme is part of the European New Drugs for Bad Bugs (ND4BB) programme and will also establish the first European patient register for bronchiectasis, providing a platform to improve the quality of care for patients across Europe as well as making it easier to develop and trial new drugs.
The iABC consortium is funded by the European Commission through the Innovative Medicines Initiative and through contributions by EFPIA companies. The total funding for BAL30072 related work will be approximately EUR 11 million of which Basilea contributes about half. The consortium involves researchers from 20 organisations in eight countries across Europe.