Dr Jeanette Wood joins Nuevolution as Scientific Advisor
Posted: 21 September 2015 | Victoria White
Dr Wood's expertise and experience to support Nuevolution in developing its pipeline in oncology, inflammation and immuno-oncology…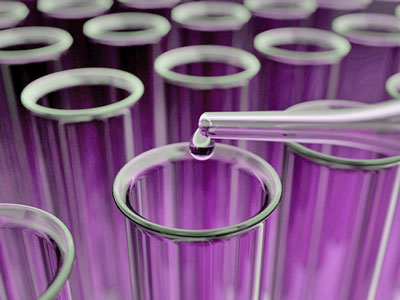 Nuevolution, a leading small molecule drug discovery company, has announced that Dr Jeanette Wood has joined Nuevolution's board of directors and will serve as scientific advisor to the board.
"We are very pleased that Dr Jeanette Wood has accepted to join us as Director and Scientific Advisor," said Alex Gouliaev, CEO of Nuevolution A/S and continued "Jeanette has extensive experience in all aspects of drug discovery from target validation, lead optimisation, biomarker development, through to translational research in support of clinical trials as well as experience in multiple therapeutic areas. Her extensive expertise and experience will strongly support Nuevolution in successfully developing its pipeline within oncology, inflammation and immuno-oncology."
Dr Wood is presently CSO at Swiss-based biotech company Genkyotex. In this role she is responsible for the NOX enzyme platform, and the discovery and early development portfolio.
Born and educated in New Zealand (PhD in Pharmacology from University of Otago, Dunedin, New Zealand), Jeanette began her drug discovery career in the cardiovascular area in Ciba-Geigy in Switzerland. Early research was focused on innovative small molecule drugs targeting the renin-angiotensin system and later, in Novartis, on anti-angiogenesis therapies for cancer and inflammatory diseases. In both the cardiovascular and cancer areas, Jeanette successfully led various global drug discovery teams and research groups and she played a major role in the discovery and/or profiling of several marketed drugs and compounds in the Novartis development portfolio. Jeanette left Novartis to join Singapore-based S*BIO, as Head of Biology.
Under her leadership, six novel compounds targeting HDAC, JAK2, CDK, mTOR and PI3K were discovered and selected for development as new therapies for cancer and autoimmune diseases, of which four programmes entered and are still progressing in clinical development. Before joining Genkyotex, Jeanette held a senior management position at AstraZeneca where she was responsible for the early discovery portfolio within oncology including biology, chemistry and DMPK functions to support both the research and development portfolios.
Nuevolution has a very powerful proprietary discovery engine
Stig Løkke Pedersen, Chairman of Nuevolution A/S said, "Nuevolution has successfully developed and commercialised its Chemetics technology to a very advanced level, and is progressing its own programs within oncology, inflammation and immuno-oncology. We are convinced that Jeanette's expertise in drug discovery and drug development will add further important expertise to the Board of Directors."
"I am excited to join Nuevolution as Board Member and Scientific Advisor", Jeanette Wood commented. "Nuevolution has a very powerful proprietary discovery engine that can be applied to attractive but difficult drug targets in areas of high unmet medical need. My experience and competencies really complement very strong management and board teams. I look forward to helping advance some very novel drug candidates as well as the commercial success of this innovative company."