Cancer Research UK invests £15m to develop new cancer treatments
Posted: 7 October 2015 | Victoria White
The Cancer Research UK Centres Network Accelerator Award provides infrastructure support to research centres in order to encourage collaboration between different organisations and boost 'bench to bedside' science…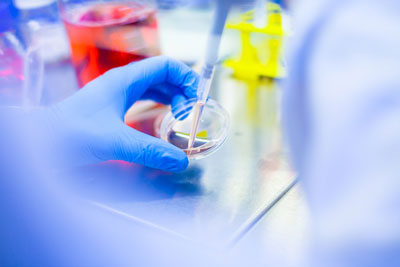 Cancer Research UK has invested £15 million to inspire collaborative cancer research between scientists across the UK through a new awards scheme.
The Cancer Research UK Centres Network Accelerator Award provides infrastructure support to research centres in order to encourage collaboration between different organisations and boost 'bench to bedside' science.
Four centres – Queens University Belfast, the University of Leicester, the Francis Crick Institute, and the University College London – have each received a five-year grant.
Amongst other things, the awards scheme will support drug discovery and immunotherapy research
Queens University Belfast received £3.9 million to develop new pathology and image analysis techniques for solid tumours. This includes research to improve cancer diagnosis through tissue imaging, biomarker discovery, and clinical trials.
The University of Leicester received £1.7 million to set up facilities to study structural biology among centres to improve drug development. The award will focus on research to translate the understanding of structural biology into drugs.
The Francis Crick Institute received £4.2 million to support more experimental cancer research and create Clinical Research Fellowships to help unite different research centres in London.
University College London received £5 million to help advance immunotherapy research. The award will fund research to understand how patients develop immune responses – and why they stop responding to treatments. The award will also help scientists develop new therapies.
Dr David Scott, Cancer Research UK's director of science funding, said, "Effective partnerships are crucial for delivering the greatest science and boosting advancements in fighting cancer. We're proud to invest in collaborative and innovative research across the UK with the new Centres Network Accelerator awards. It's through working together and uniting expertise that we will do better research and save more lives."