Sanofi and BioNTech enter cancer immunotherapy collaboration
Posted: 3 November 2015 | Victoria White
The collaboration will leverage the scientific expertise of the two organisations to discover and develop up to five cancer immunotherapies…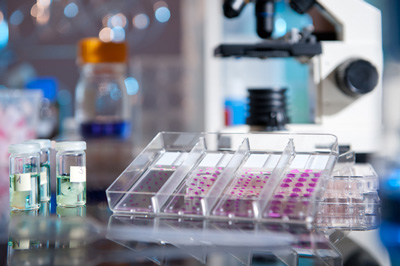 Sanofi and BioNTech have entered into a multiyear exclusive collaboration and license agreement.
The collaboration will leverage the scientific expertise of the two organisations to discover and develop up to five cancer immunotherapies, each consisting of a mixture of synthetic messenger RNAs (mRNAs).
"The collaboration with Sanofi is groundbreaking: through using our broad suite of mRNA technologies and extensive tumour immunology understanding, it will allow us to develop a completely new class of cancer immune-therapeutics with Sanofi, which we believe will have a profound and deep impact on the treatment of cancer," said Ugur Sahin, CEO of BioNTech.
Sanofi and BioNTech have agreed to $60 million in upfront and near-term milestone payments, payable to BioNTech. Further, BioNTech could receive over $300 million in development, regulatory and commercial milestones and other payments per product. If commercialised successfully, BioNTech would also be eligible for tiered royalties on net sales up to double digits. In addition, BioNTech has the option to co-develop and co-commercialise two of the five mRNA therapeutics products with Sanofi in the European Union and the US.
BioNTech will utilise its mRNA formulation technology
Complementing Sanofi's global oncology footprint and scientific expertise, BioNTech will combine the use of its proprietary mRNA technology platform with its extensive capabilities in developing immune-stimulating pharmaceuticals. As part of this effort, BioNTech will utilise its mRNA formulation technology, which enables targeted mRNA delivery in vivo, to generate novel cancer immunotherapies. BioNTech will also supply part of the mRNA material needed for development activities from its in-house GMP manufacturing unit.
"Immunotherapy has shown promise as an avenue to develop potentially curative treatments for people with cancer, and Sanofi has strategically launched a number of inter-company collaborations in this area in recent months," said Elias Zerhouni, President, Global R&D at Sanofi. "Our collaboration with BioNTech has the potential to lay the foundation for a unique therapeutic modality in immuno-oncology." 
Ugur Sahin added, "This alliance is in line with our strategy to collaborate with companies that share our passion and drive to develop and commercialise truly innovative and disruptive immunotherapies for the treatment of cancer."