Eisai and IPC enter oncology R&D collaboration
Posted: 4 November 2015 | Victoria White
IPC will perform chemo-informatic virtual screening of a pre-selected Eisai chemical library, to identify new protein-protein inhibitors for further biological evaluation…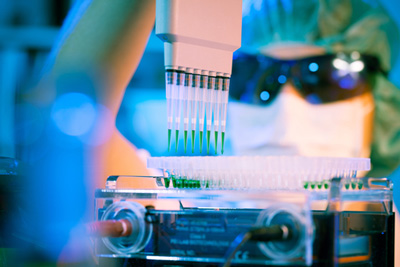 Eisai has initiated a research and development collaboration with the Paoli Calmettes Institute (IPC).
Under the terms of the agreement, IPC will perform chemo-informatic virtual screening of a pre-selected Eisai chemical library, to identify new protein-protein inhibitors (PPI) for further biological evaluation. The ultimate goal of the collaboration is to identify compounds for biological evaluation in oncology indications.
The collaboration will bring together the drug discovery scientists from Eisai's Andover, Massachusetts site and IPC's discovery researchers and medical staff. Eisai and IPC will evaluate the results after one year to determine if they would like to negotiate a long-term collaboration agreement. 
Eisai IPC collaboration may aid in the design of new medicines
"This initial collaboration agreement strengthens our drug discovery and translational research capabilities," said Dr Maarten Postema, director of the Discovery Chemistry group at Eisai Inc. "IPC is a world leading comprehensive cancer research centre with a deep understanding of oncology and real expertise in relevant and novel drug targets. Their capabilities in drug design and drug development begin with a robust preclinical pharmacology program and proceed all the way to a dedicated Phase I Unit. Such early collaborations with Andover's innovative chemistry and drug discovery approaches may aid in the design of new medicines that may enter clinical programmes to maximise patients benefit."
"I am delighted with this new R&D collaboration with Eisai Inc.," said Pr. Patrice Viens, chief executive officer of IPC. "This is a 'first' for us through the creation of IPC Drug Discovery Group, and confirms our vision to further expand the capabilities of our Institute and enter into drug design and development through co-development agreements with pharmaceutical companies such as Eisai. They have strong roots in the industry and a long-term plan to strengthen and bolster their existing oncology pipeline and portfolio."