Boehringer Ingelheim pledges EUR 11 billion to R&D
Posted: 11 November 2015 | Victoria White
Of the total investment, EUR 5 billion will go to preclinical R&D with EUR 1.5 billion thereof planned for collaborations with external partners…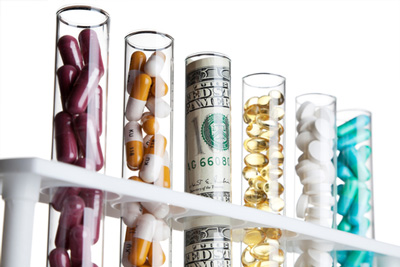 Boehringer Ingelheim has pledged to invest a total of EUR 11 billion in a new research and development programme.
The company will invest the money over the next five years. Of the total investment, EUR 5 billion will go to preclinical R&D with EUR 1.5 billion thereof planned for collaborations with external partners.
A key element of the new strategy is an increased focus on collaborations with external partners, while maintaining strong internal R&D capabilities. This approach will enable the company to build on its long-term experience and strength in its core therapeutic areas while expanding its efforts to access the vast creative pool of global biomedical research through open innovation.
"Our new strategy embraces the trend towards more extensive open-innovation approaches between academia and industry in biomedical research. Our partners benefit by accessing our broad experience and capabilities and through establishment of long-term personal interactions with our R&D teams," explained Dr Michel Pairet, senior corporate vice president research and non-clinical development at Boehringer Ingelheim and designated Member of the Board of Managing Directors from January 2016 onwards. "The new strategy will foster our external collaboration efforts by enabling us to be faster and more flexible. This is of essence for research beyond the borders of our current focus areas, where we explore emerging science, new indications and new technology to expand opportunities."
Open innovation has become a fundamental part of drug discovery. The R&D organisation of Boehringer Ingelheim is working with the wider scientific world to embed a range of innovative opportunities in its R&D endeavours.
Boehringer Ingelheim collaborating with major scientific partners
Firstly, bilateral collaboration agreements with academic investigators and biotechnology companies provide important starting points for drug discovery projects. Boehringer Ingelheim has entered into several new research collaborations in exciting areas of science with partners that are worldwide leaders in their fields.
Boehringer Ingelheim just announced new collaborations with four major scientific partners to enrich R&D with novel therapeutic approaches for patients suffering from inflammatory bowel disease (IBD). These four collaborations aim to identify and validate potential new therapeutic targets as well as identify biomarkers that offer the potential to address the significant unmet medical needs of patients suffering from IBD such as Crohn's disease and ulcerative colitis. Boehringer Ingelheim has also recently signed exclusive agreements with Hanmi Pharmaceuticals in Korea to develop a third generation EGFR-targeted therapy for lung cancer and with Circuit Therapeutics, California to apply the technique of optogenetics to find new treatments for psychiatric disorders and cardiometabolic diseases.
Secondly, public-private partnerships, such as the Structural Genomics Consortium (SGC), Innovative Medicines Initiative (IMI) and the G-protein coupled receptor (GPCR) Consortium, are playing an increasingly important role in medicines discovery because of their ability to bring together the best academic and industrial scientists in an unrestricted precompetitive field. Boehringer Ingelheim is an active participant in these successful public-private partnerships.
Thirdly, crowdsourcing initiatives with organisations such as InnoCentive and the BioMed X Innovation Centre can be used to seek scientists with bright ideas to address important medical challenges. Boehringer Ingelheim and the BioMed X Innovation Centre recently announced that they are bringing together outstanding scientists at an academic centre of excellence in Heidelberg and providing them with appropriate infrastructure and mentorship to work on new epigenetic approaches to chronic obstructive pulmonary disease.
In addition, Boehringer Ingelheim invests in the Institute for Molecular Pathology (IMP) in Vienna to support basic research, and a global network of scientists as essential elements of the creative endeavour. Finally, the Boehringer Ingelheim Venture Fund, founded in 2010 with an initial financial commitment of EUR 100 million, is currently investing in a portfolio of 13 different start-up companies with exciting new therapeutic ideas.
"This is another decisive step to position Boehringer Ingelheim for long-term growth," said Professor Barner. "We are looking forward to addressing unresolved challenges in immunology, respiratory and cardiometabolic medicine, as well as in oncology, in diseases of the central nervous system and beyond."