LSP and Bristol-Myers Squibb team up for life sciences innovation
Posted: 24 November 2015 | Victoria White
The companies have said they will focus is on immuno-oncology, one of the hottest and most dynamic areas in biotechnology…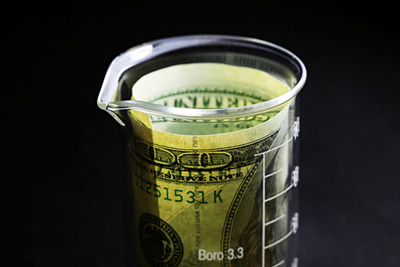 Life Sciences Partners (LSP), a leading indepedendent European investment firm that provides financing for private and public life science companies, and Bristol-Myers Squibb Company have announced that they are going to collaborate to identify European breakthrough technologies and products in immuno-oncology and other areas of unmet medical need.
The collaboration is underpinned by a significant investment by Bristol-Myers Squibb in LSP 5, the latest LSP fund. This is the first investment by Bristol-Myers Squibb in a European healthcare fund. A representative of Bristol-Myers Squibb will be joining the LSP 5 Advisory Board.
Immuno-oncology has been one of the most dynamic areas in biotechnology for a few years with Bristol-Myers Squibb being one of the leaders in this innovative field. The company is also pursuing potential treatment options in other areas of significant unmet need, including cardiovascular diseases such as heart failure and thrombosis, certain genetically defined diseases, fibrosis and immunoscience.
Bristol-Myers Squibb 'committed' to investing in innovative science
Dr Joachim (JR) Rothe, General Partner at LSP, commented: "LSP is committed to seeking, nurturing and growing healthcare investment opportunities which have the potential to have a positive impact on society. We are very proud to be chosen by Bristol-Myers Squibb as a partner for investing in European innovation, which is validation of LSP´s influential role as a long-standing specialist European life science investor. We are excited to be working with Bristol-Myers Squibb and welcome Dr Donnie McGrath, Vice President of Business Development at Bristol-Myers Squibb, to the LSP 5 Advisory Board. We have no doubt this will be a highly productive and complementary collaboration to promote innovation in European life sciences."
Paul Biondi, Senior Vice President of Business Development at Bristol-Myers Squibb, commented: "Bristol-Myers Squibb is committed to working closely with the venture community to identify and invest in innovative science that has the potential to bring forward transformational medicines to patients with unmet need."