UCL launches gene therapy company Athena Vision
Posted: 24 November 2015 | Kate Douetil
UCL has announced the formation of Athena Vision, a biopharmaceutical company focused on developing gene therapies for eye diseases…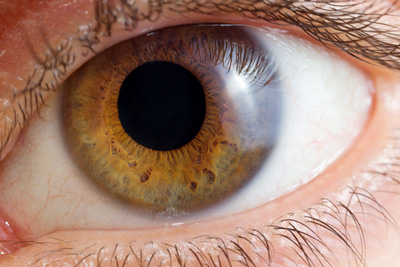 UCL has announced the formation of Athena Vision, a biopharmaceutical company focused on developing gene therapies for eye diseases.
UCL Business PLC (UCLB) is a leading technology transfer company that supports and commercialises research and innovations arising from UCL, one of the UK's top research-led universities. UCLB has launched Athena Vision Limited in order to advance the development of gene therapies that could treat devastating eye diseases.
Athena Vision enters into partnership with MeiraGTx
Athena Vision has entered into a global partnership with MeiraGTx Limited, in order to develop and commercialise Athena Vision's ocular gene therapy programmes. These programmes have arisen from research conducted by Professor Robin Ali, Head of the Department of Genetics at the UCL Institute of Ophthalmology. As one of the foremost eye and vision research institutes in the world, UCL Institute of Ophthalmology operates at the cutting edge of translational research, delivering new therapies, diagnostic tools and preventive measures to patients suffering from visual impairments or blinding conditions. 
"With MeiraGTx, we have the necessary technology and critical mass to deliver a pipeline of novel therapeutics to change patients' lives," said Professor Ali, UCL Institute of Ophthalmology and Principal Founder, Athena Vision.
The partnership will help deliver novel treatments 
Working in partnership with MeiraGTx will advance Athena Vision's pipeline of gene therapies through clinical trials to commercialisation.
Cengiz Tarhan, Managing Director of UCLB, stated; "The formation of Athena and the significant partnership with MeiraGTx provides a clear route for the translation and commercialisation of the world-class research strengths of Professor Robin Ali and his team at the UCL Institute of Ophthalmology. We look forward to supporting Athena as it commences its important work to deliver novel treatments to benefit patients with vision loss across the world".
The partnership will pursue four initial clinical programmes in inherited retinal conditions. These include Leber congenital amaurosis type 2 (LCA2) caused by deficiencies in RPE65, achromatopsia caused by mutations in CNGB3 or CNGA3 and X-linked retinitis pigmentosa caused by mutations in RPGR.  A Phase I/II dose-escalation clinical trial in LCA2 is expected to start in the first quarter of 2016. The development costs for all four of these programmes are supported by an undisclosed upfront payment by MeiraGTx.
"Athena's leadership has expertise in developing advanced therapeutics from inception through clinical application. With MeiraGTx, we are building an integrated, global gene therapy business that brings together therapeutic and platform-based technologies along with extensive clinical, manufacturing and commercial experience," said Stuart Naylor, CEO, Athena Vision.  
Athena Vision will have unparalleled access to resources 
Athena Vision and MeiraGTx have unparalleled access to resources due to their affiliation with the UCL Institute of Ophthalmology and its partner Moorfields Eye Hospital, which together form one of the world's largest vision research centres, with access to a large and diverse patient population.
The National Institute for Health Research (NIHR) Moorfields Biomedical Research Centre and Clinical Research Facility will support the translation of the partnership's gene therapy programs from the laboratory to early-phase clinical testing.
Athena Vision to advance novel gene therapies 
The establishment of Athena Vision has accelerated the development of promising new therapies for inherited retinal diseases, as they have been supported by the Medial Research Council (MRC), from early-stage research through to clinical development, via the MRC's Developmental Pathway Funding Scheme.   
"This new rapid translation of world-leading science into clinical application and large inward investment to the UK highlights the importance of continued governmental support for scientific research," said Professor Sir Peng Tee Khaw, Director of the NIHR Biomedical Research Centre at Moorfields Eye Hospital NHS Foundation Trust and UCL Institute of Ophthalmology.
Professor Philip J Luthert, Director, UCL Institute of Ophthalmology, added; "We are delighted with such substantial investment to advance novel gene-based therapies. With the formation of this partnership, UK biomedical science continues to demonstrate its importance in the world sphere and, with sustained external and government support, our biomedical research leaders have true potential to bring to fruition innovations in treatment to benefit patients globally."