Adaptimmune and Universal Cells in T-cell therapy collaboration
With Universal Cells' proprietary gene editing technology, Adaptimmune intends to develop affinity enhanced donor T-cells…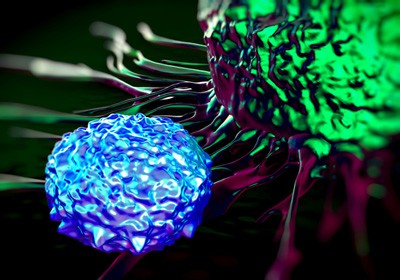 Adaptimmune and Universal Cells have entered into a collaboration and exclusive license agreement for the development of allogeneic T-cell therapies.
With Universal Cells' proprietary gene editing technology, Adaptimmune intends to develop affinity enhanced donor T-cells that are universally applicable. The enhanced T-cell technology involves selective engineering of cell surface proteins (TCRs and class I and class II HLA proteins), without the use of nucleases, to develop universal T-cell products. Adaptimmune and Universal Cells are planning to develop these off-the-shelf allogeneic affinity-enhanced T-cell therapeutics to treat large patient populations.
Dr Helen Tayton-Martin, Adaptimmune's Chief Operating Officer, said, "Our proprietary platform for TCR identification, affinity enhancement and safety testing is already best in class, and we set high standards for collaborations. We believe that Universal Cells' platform for generating universal donor cells is also best in class and provides us with a great opportunity to test the feasibility of a longer term allogeneic product, thus allowing large numbers of patients to be treated from a single cell line."
Potential to revolutionise cancer immunotherapy
Claudia Mitchell, Chief Executive Officer of Universal Cells, said, "We are very excited about working with Adaptimmune. By partnering with the world leader in TCR engineered T-cell immunotherapies, we are poised to develop a scalable, safe, and efficacious product with the potential to revolutionise cancer immunotherapy. This partnership will combine Universal Cells' nuclease-free genome editing platform with Adaptimmune's unique expertise in TCR engineering to develop a first-in-class therapeutic product based on our universal donor cells."
Under the terms of the agreement, Universal Cells will grant to Adaptimmune an exclusive, sub-licensable, worldwide license to use, sell, supply, manufacture, import, and develop products and services utilising Universal Cells' technology within the T-cell immunotherapy field. Universal Cells will receive an upfront license and start-up fee of $5.5 million, and will be eligible for up to $41 million in milestone payments for certain development and product milestones. Universal Cells would also receive a profit-share payment for the first product, and royalties on sales of other products utilising its technology.