Nordic Nanovector presents preclinical research with betalutin
Betalutin is the first in a new class of Antibody-Radionuclide-Conjugates (ARC) designed to improve upon and complement current options for the treatment of non-Hodgkin Lymphoma (NHL)…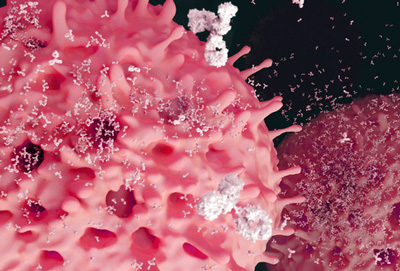 Nordic Nanovector ASA's poster describing preclinical research with Betalutin (177Lu-HH1) was presented at the 57th Annual American Society of Haematology (ASH) meeting.
Betalutin is the first in a new class of Antibody-Radionuclide-Conjugates (ARC) designed to improve upon and complement current options for the treatment of non-Hodgkin Lymphoma (NHL). Betalutin comprises a tumour-seeking anti-CD37 antibody (HH1) conjugated to a low intensity radionuclide (lutetium-177).
The poster, entitled "Treatment with 177Lu-HH1 Increases CD20 Expression", is available on the Nordic Nanovector website.
Betalutin resulted in increasing binding of rituximab to NHL cell lines
Immunotherapy with the anti-CD20 monoclonal antibody rituximab in combination with chemotherapy has resulted in significantly improved response rate and survival in patients with various types of CD20 positive B-cell lymphoproliferative disorders. To be effective, rituximab depends on selective expression of sufficient CD20 antigens per cell. Treatment with rituximab alone or in combination with chemotherapy can decrease CD20 expression, which may result in reduced clinical effect of subsequent CD20 targeted treatments.
In the poster it is shown how the use of Betalutin results in an increased binding of rituximab to NHL cell lines, indicating an upregulation of the CD20 expression. In addition, an increased uptake of rituximab was seen in NHL tumours in mice after treatment with Betalutin.
Jostein Dahle, Nordic Nanovector's Chief Scientific Officer, commented: "The results we have seen in these preclinical studies are very promising and represent a rationale for a combination treatment for NHL with Betalutin and rituximab. We will continue our research in this area with the intention of further reinforcing the evidence to support this rationale and to expand our preclinical studies with a view to clinical combination studies in the future."