SRI and Stanford Cancer Institute in 'first-in-class' collaboration
SRI Biosciences and physician-researchers from Stanford Cancer Institute (SCI) are to pursue development of novel compounds to treat multiple forms of cancer and other conditions…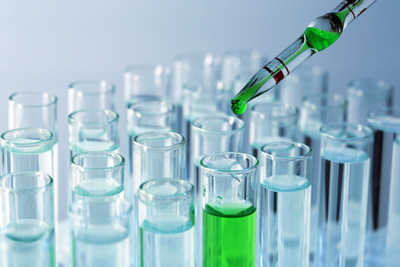 SRI Biosciences and physician-researchers from Stanford Cancer Institute (SCI) are to pursue development of novel compounds to treat multiple forms of cancer and other conditions.
SRI says that this development programme has been created in response to a significant drop in the early pipeline of innovative new drugs, and builds on a history of partnerships among investigators from both institutions. The combined basic research, drug discovery and drug development expertise of researchers from SCI and SRI Biosciences has successfully advanced numerous projects, and the new programme adds structure, support and coordination to such efforts.
Previous collaborations have yielded new therapeutic candidates, including Tirapazamine, an experimental anticancer drug discovered by SRI and SCI investigators and brought to Phase III clinical trials. Several other SRI-SCI developed compounds are currently undergoing preclinical testing.
Recently, Stanford professor of Neurology and Neurological Sciences, Tony Wyss-Coray, Ph.D., and SRI Biosciences director of Medicinal and Synthetic Chemistry, Mary Tanga, Ph.D., jointly discovered and developed a small molecule agonist of the TGF-beta signalling pathway for Alzheimer's disease. The new agent has successfully moved through preclinical development and is continuing into clinical trials.
Collaboration focused on developing 'first-in-class' drugs
"The SCI-SRI Biosciences collaboration provides a fully integrated engine for taking ideas to the investigational new drug (IND) stage and beyond," said Nathan Collins, Ph.D., executive director of the Pharmaceutical and Chemical Technologies Section in SRI Biosciences. "Our focus is on developing  'first-in-class' drugs and delivering improved outcomes for patients."
The programme brings together teams of multidisciplinary scientists in both discovery and refinement of novel compounds and targets, and it provides access to the critical scientific infrastructure necessary for disease mechanism understanding and target discovery, and drug discovery and development through clinical safety and proof of concept.
The programme will be co-led by Sanjay V. Malhotra, Ph.D., FRSC, associate professor of radiation oncology at Stanford, and Nathan Collins. Together they will coordinate and support a diverse and evolving group of investigators and technical experts to advance promising projects.