Ligand Pharmaceuticals to acquire OMT for $178 million
OMT has leading antibody drug discovery technology and is believed to be the only company in the world offering three transgenic animal platforms for license…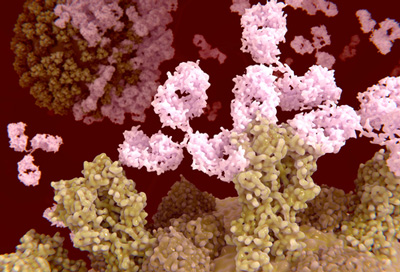 Ligand Pharmaceuticals has announced it is to acquire and OMT (Open Monoclonal Technology) for $178 million in cash and stock.
OMT has leading antibody drug discovery technology and is believed to be the only company in the world offering three transgenic animal platforms for license. The company has existing licenses with Amgen, Celgene, Genmab, Janssen, Merck KGaA, Pfizer, Seattle Genetics, Five Prime, Symphogen and various other biotechnology and pharmaceutical companies.
Roland Buelow, Ph.D., founder of OMT and a world-renowned antibody researcher, is expected to join Ligand as Vice President of Antibody Technologies and continue working with Ligand on advancing the OMT business.
"OMT is an ideal strategic fit for Ligand and holds potential to have a profoundly positive impact on our business over the long term," said John Higgins, Chief Executive Officer of Ligand Pharmaceuticals. "OMT brings a robust and important technology for biologic drug discovery that we believe will stand next to Captisol in terms of opportunity for partner events, new licensing transactions and financial contribution. The transaction is expected to be accretive to revenue and adjusted earnings, and if products are approved in the future, the underlying royalties could generate substantial revenues for decades to come. This transaction is a major addition to what Ligand believes is an unprecedented portfolio of more than 140 fully-funded partnered programmes."
Up to three antibodies from the OMT platform projected to be in Phase 1 trials by 2017
"OMT has created a highly successful business around the OmniAb antibody technology platform and the business has significant growth potential," said Roland Buelow, Ph.D., Chief Executive Officer of OMT. "We are very impressed with Ligand's business model, success in deal making and commitment to continue driving the OMT business to even greater success. We believe Ligand's broad licensing network, business acumen, financial resources and commitment to our technology create an attractive exit for OMT shareholders."
OMT diversifies Ligand's business by adding a proprietary antibody-generating platform, giving Ligand further exposure to an important segment of the pharmaceutical industry. OMT has three distinct transgenic rodent systems for generating antibodies: OmniRat, OmniMouse and OmniFlic.
Antibodies are a major and growing segment of the pharmaceutical industry. Five of the top 10 selling medicines in 2014 were antibodies. The top 10 selling antibodies in 2014 generated total revenue of $57 billion and the number of antibodies in clinical development has tripled over the past seven years from 150 to 468 currently.
Ligand projects up to three antibodies from the OMT platform will be in human Phase 1 trials by the end of 2017 and as many as 15 antibodies could be in Phase 1 or more advanced trials by 2020.