Mimetas awarded funding for organ-on-a-chip neurotoxicity models
The funding is awarded in the context of the Neuratect CRACK IT Challenge to support development of better predictive, high-throughput, animal-free models for neurotoxicity of medicines and chemicals…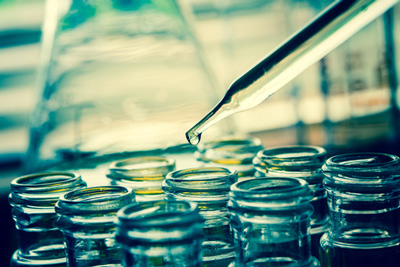 Mimetas has received $1.6 million funding for development of an organ-on-a-chip model for neurotoxicity.
The aim of the project is to improve existing neurotoxicity tests and to reduce experimentation on animals. A panel of experts from BASF, Sanofi, GlaxoSmithKline, Abbvie, NC3Rs and renowned academic institutions has selected the Mimetas solution from a lineup of strong competitors. Mimetas will lead the consortium, which also includes the Institute for Risk Assessment Sciences and Cellular Dynamics International.
"It is extremely rewarding for the Mimetas team and our partners to win this prestigious project under strong competition", says Mimetas Managing Director Jos Joore, "It offers yet another stage to showcase the versatility of our organ-on-a-chip platform in this field with large unmet needs."
Mimetas' neurotoxicity models could help reduce animal experimentation
The funding is awarded in the context of the Neuratect CRACK IT Challenge to support development of better predictive, high-throughput, animal-free models for neurotoxicity of medicines and chemicals. CRACK IT Challenges is a funding competition designed to accelerate the development, application and commercialisation of technologies with 3Rs potential. The challenge-led competition is aimed particularly at collaborations between industry, academics and SMEs to solve problems related to the 3Rs, leading to new products or improved business processes. Large industries, typically from chemical, pharmaceutical or consumer product sector, take the role of 'Sponsors'. The Sponsors define relevant Challenges together with the NC3Rs, and provide in-kind contributions including access to data, compounds or equipment to the innovators.
The competition is conducted in two phases: in Phase 1, chosen projects are awarded up to £100,000 for research and costs of proof-of-concept validation. After six months, candidates are invited to apply to Phase 2 to compete in a 'Dragons' Den' style interview before a Challenge Panel.
The winning consortium will use the funds to develop, analyse and validate high-throughput neurotoxicity models using Mimetas OrganoPlate technology with CDI's iPS neurons. The resulting models will be applied to predict neurotoxicity and seizure induction, helping to reduce animal experimentation.
The CRACK IT Challenge is organised by the UK-based National Centre for the Replacement, Refinement and Reduction of Animals in Research (NC3Rs). In 2014, Mimetas secured a $1.6 million NC3Rs project targeting kidney toxicity.
Jos Joore said: "Mimetas and its expert partners are delighted to collaborate with leading pharmaceutical and chemical companies, as well as NC3Rs. We are looking forward to improving current neuronal models as well as helping to reduce animal experimentation, applying our state-of-the-art microfluidic 3D tissue culture technology in this exciting field."