ARA 290 improves islet cell transplantation outcome in Type 1 diabetes
Posted: 23 December 2015 | Victoria White | 1 comment
ARA 290 is a first-in-class synthetic peptide designed to activate the innate repair mechanism in the setting of tissue injury…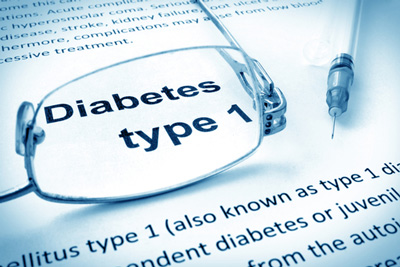 Data from a study of Araim Pharmaceuticals' ARA 290 demonstrate that the compound improves the outcome of islet cell transplantation in a mouse model of Type 1 diabetes.
ARA 290 is a first-in-class synthetic peptide designed to activate the innate repair mechanism in the setting of tissue injury.  ARA 290 selectively binds to the Innate Repair Receptor (IRR) which activates tissue protective, reparative, and anti-inflammatory signalling pathways.  The IRR was discovered by Araim Pharmaceuticals and is the basis for their platform of peptides and patent portfolio.  
Pancreatic islet cell transplantation (PITx) is an experimental treatment option for patients with brittle type 1 diabetes characterized by frequent bouts of hypoglycaemia. When transplants are successful, they can result in normalised glucose without the need for insulin injections.   
The most significant barrier to successful transplantation is poor survival of transplanted islet cells, often due to procedure-related cytokine-induced inflammation that results in subsequent islet cell injury and death. Thus, despite the large number of islets and multiple transplantation procedures typically required for patients, long-term graft function and insulin independence are achieved in only a small minority.  Based upon previous research demonstrating ARA 290's ability to activate tissue protection through the IRR and inhibit the inflammatory cascade, ARA 290 was evaluated for its potential in preventing islet damage and graft loss.
ARA 290 protected islets from cytokine induced damage and cell death
In a series of studies using a preclinical model of type 1 diabetes, investigators administered ARA 290 to mice just before and up to 24 hours following PITx.  Following ARA 290 administration, macrophage activation, secretion of pro-inflammatory cytokines (IL-6, IL-12, and TNF-alpha), and activation of pro-inflammatory cytokine mRNA expression in the liver were all suppressed.  The compound protected islets from cytokine-induced damage and cell death, leading to improved islet graft function.   Blood glucose levels were significantly decreased in the compound-treated diabetic mice compared to control animals throughout the post-transplant period.
"The current studies in islet cell transplantation not only add to our knowledge of the mechanism of post-injury tissue damage prevention and repair, but also provide new evidence for the potential beneficial role of ARA 290 in conditions associated with acute or chronic stress and inflammation," commented Dr Tony Cerami, founder and CEO of Araim Pharmaceuticals.  "We are pursuing our current clinical programme in neuropathic disease, and are actively evaluating the potential clinical role of ARA 290 in other disease states that remain currently underserved."