Renova expands its robust gene therapy intellectual property portfolio
Renova and Research Development Foundation (RDF) have entered into a worldwide exclusive license agreement for RDF's portfolio of urocortin and stresscopin genes, as well as select peptides and proteins…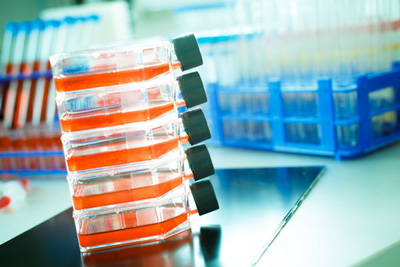 Renova Therapeutics has obtained an exclusive worldwide license to several patents from the Research Development Foundation (RDF), adding to the company's extensive intellectual property portfolio in the cardiovascular and metabolic disease space and paving the way for its­ paracrine gene therapy product pipeline.
RDF and Renova have entered into a worldwide exclusive license agreement for RDF's portfolio of urocortin and stresscopin genes, as well as select peptides and proteins. The company intends to explore use of this family of genes to create treatments for sufferers of cardiovascular and metabolic diseases, including one of the world's most common, fatal and expensive chronic diseases – type 2 diabetes. The incidence of type 2 diabetes is growing rapidly, with 27.6 million people in the United States and approximately 370 million people around the world living with this debilitating disease.
"This agreement with RDF enables us to expand our pioneering research in gene therapy for congestive heart failure, type 2 diabetes and other metabolic diseases," says Jack W. Reich, Ph.D., CEO and Co-Founder of Renova Therapeutics. "We have reason to believe that these genes, using our paracrine gene therapy approach, will have a profoundly positive effect on patient healthcare in years to come."
Paracrine gene therapy shown to improve animal models of type 2 diabetes
Renova Therapeutics' paracrine gene therapy treatments are based on a novel systemic approach that introduces therapeutic genes capable of directing the body's cells to work more normally. This single-IV-injection approach is a foundation for future products that have the potential to bring about permanent improvements in congestive heart failure and type 2 diabetes patients.
The company's paracrine gene therapy approach involves sustained activity following systemic delivery of the therapeutic gene to the blood and distribution to other organs, where it can exert beneficial effects on target organs from a distance.
Paracrine gene therapy has been shown to dramatically improve animal models of type 2 diabetes and other chronic diseases, including fatty liver disease and obesity. In proof-of-concept studies, after type 2 diabetes was established in animal models, a single dose of the paracrine gene therapy normalised these animals. In similar protocols in which animals were dosed initially prior to being fed a high-fat diet, treated animals did not develop type 2 diabetes in their lifetime – signalling a potential for a preventative therapy.