Preclinical data for ReNeuron's exosome nanomedicine platform published
ReNeuron is researching the therapeutic potential of exosomes derived from its proprietary stem cell lines. The Company is also exploring the potential of its exosomes as a delivery system for gene therapy treatments…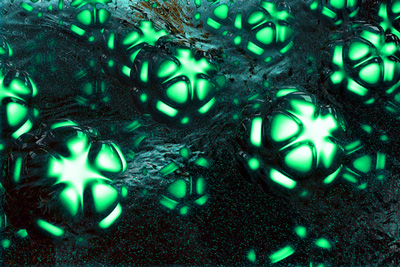 ReNeuron has announced the publication of important characterisation data relating to its exosome nanomedicine platform.
ReNeuron is researching the therapeutic potential of exosomes derived from its proprietary stem cell lines. The Company is also exploring the potential of its exosomes as a delivery system for gene therapy treatments. Exosomes are lipid-based nanoparticles secreted from all cells. They play a key role in the transfer of beneficial proteins and particularly non-coding microRNAs (miRNAs) from one cell to another.
The publication describes work undertaken by ReNeuron researchers to characterise the composition of exosomes secreted from the Company's clinical-grade CTX stem cell line. The paper identifies a unique set of highly enriched miRNAs contained within CTX-derived exosomes. The exosomes were able to transfer these miRNAs out of CTX cells to neighbouring cells, where they significantly down-regulated the expression of a target protein within the recipient cells.
ReNeuron has filed multiple patent applications for its exosome platform
The Company believes that this is the first published molecular demonstration that exosomes can deliver a therapeutic microRNA in sufficient quantities to alter protein expression in target cells. In particular, miRNAs delivered via ReNeuron's CTX-derived exosomes may have significant impact in the regulation of target cell growth and cell death. The paper therefore lends empirical support to a potential miRNA-based mechanism of action of CTX-derived exosomes as a therapeutic agent in cancer applications. The data also point to the potential use of CTX-derived exosomes as a delivery vehicle for other therapeutic genes in gene therapy applications.
ReNeuron has filed multiple patent applications covering the composition, manufacture and therapeutic use of its exosome nanomedicine platform, including the particular miRNAs that are highly expressed and their therapeutic use in cancer. The Company has an ongoing programme of work to investigate the mechanism of action and utility of its exosome nanomedicine platform in a range of potential cancer indications.
Dr John Sinden, Chief Scientific Officer of ReNeuron, commented: "This paper demonstrates the unique characteristic of our CTX cells to preferentially enrich a set of microRNAs contained within their exosomes, which we have shown to have anti-cancer properties in preclinical models."
Yesterday, ReNeuron announced that it had been awarded a £2.1 million grant from Innovate UK to further advance its exosome nanomedicine platform in collaboration with the Cell Therapy Catapult and the Department of Biochemical Engineering at University College London.