New biomarkers may influence cancer drug design
The research from Georgia State University scientists provides strong translational potential with respect to biomarkers that play critical roles in the development of endometrial/lung tumours…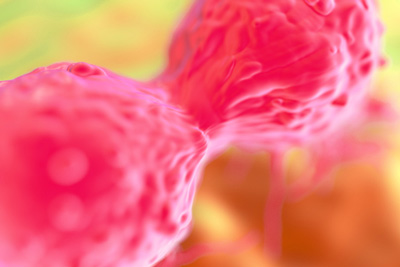 Researchers from Georgia State University have discovered biomarkers that may enable alternative treatments or the potential design of new drugs that target metastasis-promoting tumour genes.
"The aim of our study was to investigate/search for gene targets that provide meaningful information on the tendency of cancer cells to spread to secondary sites," said Imoh Okon, assistant professor of research in the Centre for Molecular and Translational Medicine at Georgia State. "In this study, we found that enhanced neuropilin-1 (NRP-1) and NEDD9 levels in endometrial and lung cancer positively correlated with metastasis, while liver kinase B1 (LKB1) inhibited the migration of cancer cells."
For the study, researchers obtained more than a hundred clinical endometrial cancer specimens and matching serum. Using multiplex arrays and a variety of experimental approaches, they analysed the specimens for gene targets that positively or negatively correlated with metastatic potential of the tumours. Data were translated to reflect the patient's age at diagnosis, disease stage, grade and histology.
Identification of biomarkers that correlate with metastasis will facilitate early detection
"Our research provides strong translational potential with respect to biomarkers that play critical roles in the development of endometrial/lung tumours," added Okon. "The ability to identify, characterise and validate gene targets that strongly associate or correlate with disease development or metastasis will facilitate early detection and appropriate treatments to tackle the disease at an early stage or before metastasis occurs."
The researchers' next steps will involve expansion of the biomarkers identified in this study to other cancer types, especially breast cancer, due to the hormonal input that is a common factor in gynaecologic tumours.
The researchers say confirmation of the biomarkers in other cancer types will facilitate further characterisation and validation to provide mechanistic understanding of how and why these specific biomarkers become modulated to accentuate or inhibit tumour metastasis. The overall goal will be to test potential biomarker function or development of new drugs that target the identified genes.