Democratising clinical genomics while protecting data privacy 
Sophia Genetics co-founder and CEO, Jurgi Camblong, tackles issues of privacy and security for healthcare patient data…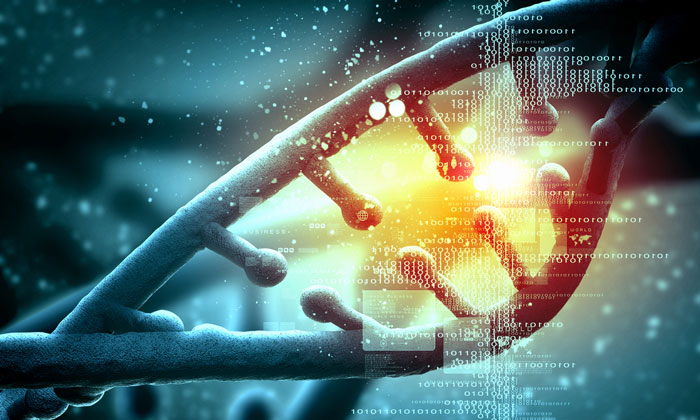 The concerns that surrounded the deal where the UK's National Health Service (NHS) gave Google's Deep Mind division access to healthcare data of up to 1.6 million English patients remind us of the importance of trust in patient data management.
In fact, if all stakeholders advocate for data and knowledge sharing, particularly in the fast growing field of clinical genomics, data privacy and protection have never been so important. Creating a collective intelligence and getting actionable insights to better diagnose and treat diseases is a priority, but who wants his or her data to be sold to banks or insurances and used to define credit rating or insurance premiums?
The European Union actually provides a solid regulatory framework with the General Data Protection Regulation (GDPR) agreed in 2016. This legal package identifies two main roles to manage personal information and respect data privacy.
Data controller and processor
First, the "data controller", which is the institution controlling the access to data, and determining the purposes and means of processing them. Second, the "data processor", which processes data on behalf of the controller, and is only allowed to perform data processing within the bounds of the mandate given by the controller. When translated in clinical genomics, the "data controller" is most often the patient or the hospital, and the "data processor" is the entity in charge of computing patient genomics profiles, to provide actionable insights to clinicians.
"preventing unsolicited use of personal data and protecting privacy remains a key challenge"
This clear allocation of roles by the GDPR provides a first privacy net. However, as the cost of generating data decreases and the volume of data increases dramatically, the number of requests to access patients' data generated by healthcare institutions grows as well.
Therefore, preventing unsolicited use of personal data and protecting their privacy remains a key challenge. The key question then becomes: what transparency and accountability measures should be taken to build the necessary trust to fully unleash the data-driven medicine revolution?
Defining data access
On top of ensuring that patients remain controller of their data, the answer certainly lies into defining data access privileges and encrypting data to enable selective retrieval. For this reason, and as the leader of data-driven medicine, we teamed up with genomic data privacy and security experts from the Swiss Federal Institute of Technology Lausanne (EPFL) and biomedical researchers from Stanford University to develop a new privacy technology for the compression, storage, and access to genomic data.
It has been called SECRAM for Selective retrieval on Encrypted and Compressed Reference-oriented Alignment Map.
We made it accessible to the whole genomics community in open source so that everyone can benefit from it, hopefully making it the new industry standard.
AI benefits in healthcare
This initiative results from our belief that, with the development and increasing use of AI technologies in healthcare, comes an important responsibility to bring transparency and accountability to the knowledge sharing process. At a time when disease rates such as cancer call for a new approach, we believe such technologies should be used first and foremost where they deliver immediate benefits to patients, such as in the clinical diagnostic field.
As the developer of SOPHiA, artificial intelligence for data-driven medicine, we take this responsibility seriously and have decided to leverage our leadership position in genomics to ensure the secure democratisation of data-driven medicine worldwide.
Sophia Genetics' CEO Jurgi Camblong says genomic data can now diagnose and tailor individual treatments but how do we democratise Data-Driven Medicine? Read his blog on our sister site by clicking here
A data-driven medicine revolution? Looking ahead…
As our clinical genomics community continues to grow and expand, we commit to continue working with our stakeholders to develop the necessary measures for the data-driven medicine revolution to fully unfold, and welcome anyone to join us on this fantastic journey.
Jurgi Camblong is CEO and co-founder of Sophia Genetics, global leader in Data-Driven Medicine