Meeting access challenges with adaptive trial designs
With access challenges even after successful but costly development programmes, the industry is under pressure to speed up the clinical development process and produce more for less. Adaptive trial designs, more collaborative working and data sharing could provide a solution in the area of cancer immunotherapy, says Jacqueline Karmel, principal scientific director to Roche…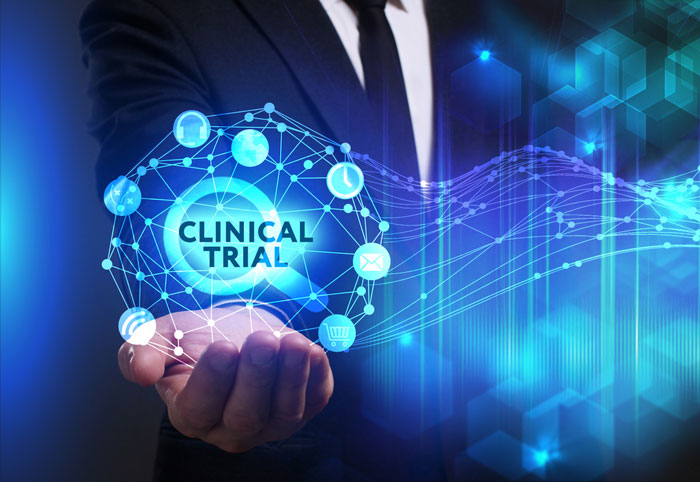 Roche is working to bring drug treatment combinations forward through its MORPHEUS novel cancer immunotherapy development platform and imCORE (immunotherapy centres of research excellence), an industry and academic collaboration network, so that more patients can benefit from new treatments faster. Ms Karmel explained the excitement behind these two initiatives in an exclusive interview with European Pharmaceutical Review at last week's Pharma Integrates conference in London.
MORPHEUS is a novel Phase 1b/2 adaptive platform designed to develop combinations of cancer immunotherapies more rapidly and efficiently.  It is being showcased as a model for putting multiple drug combinations through clinical trials in different diseases when it is important to make a lot of decisions quickly. Several Roche molecules, as well as partner molecules, are currently part of the platform testing more than 40 first-in disease combinations.  This highly adaptive design has been discussed with global health authorities and ethics committees who are supportive of the platform. Quicker decision making means that arms close faster when they don't appear to be effective. "The design is at the forefront of clinical trials," says Ms Karmel. Partnerships are already in place with other companies whose drugs will be part of the combinations investigated through the MORPHEUS platform.
The platform is particularly useful in cancer immunotherapy because there are so many different potential treatment combinations. "Because although cancer immunotherapy has demonstrated survival benefits in many patients with advanced disease, long-term, life-altering benefit is limited to a minority of patients therefore we believe that combinations are likely to be the way forward to improve this."
Cancer immunotherapy treatment development is "a crowded space" at the moment, says Ms Karmel. With around 50 PD-1 and PD-L1 checkpoint inhibitor molecules in development, looking to combine with multiple other molecules, there are hundreds of potential treatment combinations to explore. "We've got to be smart in how we identify which combinations will come through to improve patient outcomes."
Ms Karmel has been responsible for bringing together the imCORE network to collaborate on advancing this science, to develop new treatments. The network consists of 25 world-leading cancer immunotherapy institutions for which Roche has committed up to CHF100m, which is already working on 49 pieces of research in its first year.
This "really exciting" initiative recently held its second scientific summit in Barcelona. "Getting 250 experts in a room discussing the science and how to collaborate together has got to be better than everyone doing it in their own institution."
imCORE is another initiative driving science forward, says Ms Karmel. "Imagine if it advances six months' worth of scientific understanding where it would otherwise have taken a year. Imagine the number of patients in that six months who could benefit,  it's a privilege to be part of such an endeavour I don't take lightly."
There has been a "tsunami of science" over the past five years, and scientists are now moving into 'wave two', having completed wave one. Ms Karmel predicts that in another five years' time scientists will probably be in wave three. "I would hope that by then we're curing a lot more patients. My guess is that we'll be treating not by organ but by disease characterisation."
Pharma is moving towards a more personalised approach to cancer therapy, involving treatments such as Car-T therapies and personalised cancer vaccines, but also building combinations around a better understanding of the individual immune biology of a patient. "Is that the answer? We don't know yet. It feels like it should be. It's such a great science to be able to switch on your own immune system to fight your specific cancer."
Combination treatments are one way forward at the moment, and cell therapy may also provide an answer alone or in combination. But all these treatments are extremely expensive and funding is likely to be an issue. Roche alongside other industry partners are actively working with healthcare systems around to world to look for novel reimbursement models, remarks Ms Karmel. Clearly cost considerations should not hinder the science and by having a broad range of combination agents within its own portfolio as Roche does, maximizes the value for patients and payers. "I don't think we should slow down discovery because we're concerned about how we're going to pay for it."
While the traditional development process has taken up to 14 years to bring a drug to market, it is much faster in the cancer immunotherapy field. PD-1 and PD-L1 inhibitors, for example, first came to clinics around six years ago, and their first licence was issued a year and half ago. This is why both imCORE and MORPHEUS are important, says Ms Karmel, because they are in place to speed up development and scientific understanding. This fits with former US Vice-President Biden's Cancer Moonshot vision, which is to carry out 10 years' worth of research within five years1.
It is difficult to predict how much faster MORPHEUS could make drug development than without it. But what is clear is novel, adaptive designs need to considered with therapies that potentially work in many disease settings with multiple experimental options.
References:
https://www.theguardian.com/science/2016/sep/09/moonshot-cancer-fight-survivors-initiative