Promising new gene therapy approach for LGMD2B
Researchers at Children's National Hospital in the US have developed a promising new gene therapy for limb-girdle muscular dystrophy (LGMD) 2B.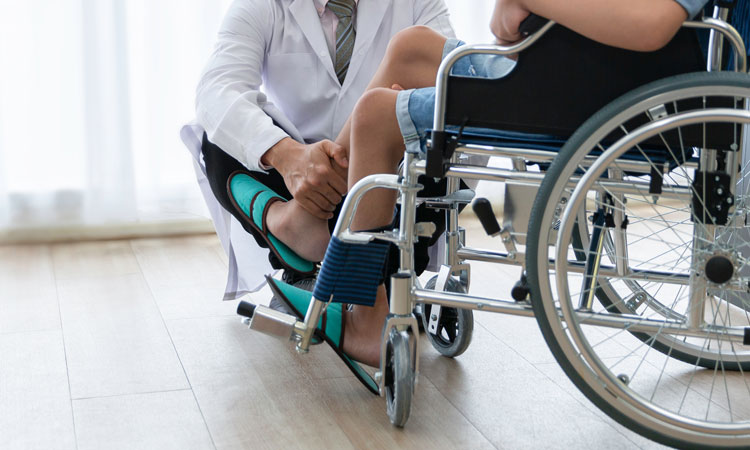 The disorder, which causes muscle weakness in various core parts of the body, is a rare genetic condition that affects less than one in 100,000 but has debilitating consequences such as losing the ability to walk and carry out everyday tasks. Scientists have successfully addressed the primary cellular deficit associated with LGMD2B via pre-clinical gene therapy that consists of a single injection of a low dose of a gene therapy vector. In their studies, experts found that this approach caused injured muscle fibres to repair, reducing degeneration and enhancing muscle function.
The treatment was found to be safe, effective in attenuating fibro-fatty muscle degeneration, and successful in restoring myofibre size and muscle strength, according to the study published in the Journal of Clinical Investigation.
A genetic mutation of the large gene, dysferlin, impacts muscle health and means that affected individuals experience difficulty walking, climbing stairs and getting out of chairs, etc. This new treatment approach avoids the need to package a large gene, such as dysferlin, or give a large vector dose to target the muscles – thus avoiding common problems encountered in treatments for the condition.
Highlighting the benefits of this innovative approach, senior investigator of the Center for Genetic Medicine Research at Children's National Hospital, Jyoti K Jaiswal, MSc PhD, commented, "Currently, patients with LGMD2B have no gene or drug-based therapies available to them, and we are amongst the few centres developing therapeutic approaches for this disease.
We are working to further enhance the efficacy of this approach and perform a longer-term safety and efficacy study to enable the clinical translation of this therapy."
Expanding upon the challenges the team has managed to avert using their approach, lead author Daniel Bittel, DPT, PhD said: "Increased muscle degeneration necessitates greater muscle regeneration, and we found that improved repair of dysferlin-deficient myofibres by hASM-AAV reduces the need for regeneration, causing a two-fold decrease in the number of regenerated myofibres."
Highlighting the possible wider implications of their work, Sreetama Sen Chandra, PhD, who was a research postdoctoral fellow at Children's National at the time of the study and served as co-lead author, added: "These findings are also of interest to patients with Niemann-Pick disease type A since the pre-clinical model for this disease also manifests poor sarcolemma repair."