SRI International awarded $19.8m to develop cancer preventive vaccines
A division of SRI International will conduct preclinical studies to assess the efficacy of compounds or vaccines for preventing invasive-cancer development…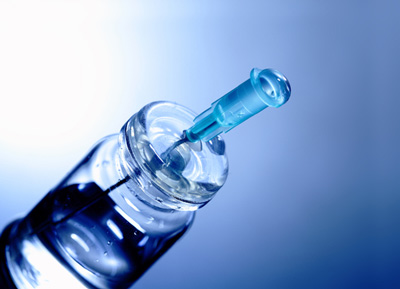 SRI International has been awarded a contract of up to $19.8 million from the US National Cancer Institute (NCI) PREVENT Cancer Preclinical Drug Development Programme to support the development of potential cancer preventive agents or vaccines.
SRI Biosciences, a division of SRI International, will conduct preclinical studies to assess the efficacy of specific compounds or vaccines for preventing invasive-cancer development. Researchers will also identify biomarkers to help quantify the effectiveness of the experimental compounds and vaccines.
"The discovery and development of cancer preventative agents is an area that is underserved, primarily because the length of required clinical trials can be resource-prohibitive for many companies. Our work in biomarker discovery may provide validated surrogate endpoints that can help to shorten clinical trials in cancer prevention," said Lidia Sambucetti, Ph.D., senior director of Cancer Biology, Centre for Discovery Technologies, SRI Biosciences, and principal investigator for the NCI contract. "The PREVENT programme is an opportunity to identify and advance novel strategies for cancer prevention."
SRI Biosciences will conduct detailed preclinical pharmacological studies
Under the three-year contract, SRI Biosciences will conduct detailed preclinical pharmacological studies to determine the efficacy of experimental agents, as well as test biomarkers that may parallel the effectiveness of response to these agents.  
Under the PREVENT programme, for efficacy and biomarker testing, two NCI task orders in the area of cancer prevention have already been awarded to SRI Biosciences: The first to develop a mesothelin-based vaccine against ovarian cancer; and another to develop novel models for testing preventative agents against ovarian cancer.
For the ovarian cancer programme, SRI Biosciences optimised a vaccine strategy designed to mount both antibody-based and cellular immunity against mesothelin tumour antigen. SRI researchers are currently testing whether the vaccine can help prevent ovarian cancer. In addition, SRI generated encouraging data supporting the development of a new model that will be used to test experimental drugs for ovarian cancer prevention.