Celyad and Institut Curie in NKR-T collaboration
Celyad is teaming up with the Inserm Unit of Institut Curie in Paris, France, to further develop its NKR-T pipeline in cellular immunotherapies for cancer…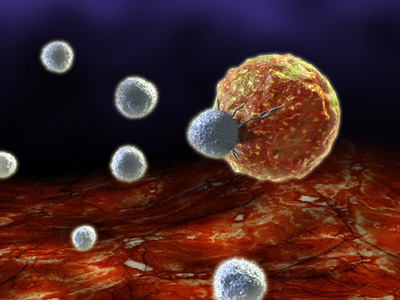 Celyad is teaming up with the Inserm "Cancer and Immunity" Unit of Institut Curie in Paris, France, to further develop its NKR-T pipeline in cellular immunotherapies for cancer.
Academic research collaborations are integral to bringing Celyad science and product candidates to patients and their families. Celyad is seeking to build on this foundation of partnerships and collaborations.
Through this partnership, Celyad and Institut Curie will pool their expertise to progress Celyad's immuno-oncology pipeline aimed at bringing novel cellular immunotherapies to cancer patients. The partnership will build on Institut Curie first-in-class expertise and state of the art translational, preclinical and clinical know-how in cancer biology and immunology, and Celyad's well recognised cell therapy and cell manufacturing capabilities.
At Institut Curie, the collaboration will be under the supervision of Sebastian Amigorena, PhD, head of the future Centre for Cancer Immunotherapy.
A timely collaboration
Commenting on the collaboration, Dr Christian Homsy, CEO of Celyad: "We are proud of our partnership with Institut Curie which is one of the most important oncology research centers worldwide. Our NKR-T programme has a great potential for cancer treatment and we want to develop it according the highest standards. This collaboration shows that our technology is raising the interest of the top scientific community. We look forward to working with the team led by Sebastian Amigorena."
Sebastian Amigorena, PhD, Head of the Cancer and Immunity Unit of the Institut Curie, added:"Our collaboration with Celyad is particularly timely in the context of the future launching of the Center for Cancer Immunotherapy of Institut Curie coming in autumn 2016. Celyad is well positioned to become a global leader in cell therapies for cancer treatment and we are looking forward to strengthening our expertise in this field. This collaboration could lead to a real clinical benefit for cancer patients."