Infinity presents new preclinical data for PI3K-gamma inhibitor, IPI-549
Posted: 18 April 2016 | Victoria White, Digital Content Producer | No comments yet
IPI-549 is an orally administered immuno-oncology development candidate that selectively inhibits phosphoinositide-3-kinase gamma (PI3K-gamma)…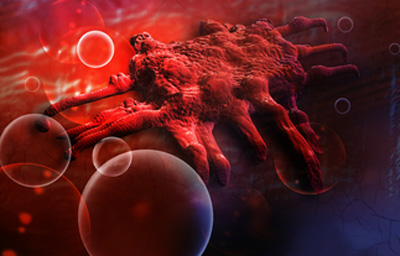 Infinity Pharmaceuticals has announced new preclinical data for IPI-549, an orally administered immuno-oncology development candidate that selectively inhibits phosphoinositide-3-kinase gamma (PI3K-gamma).
Infinity researchers, in collaboration with researchers at Memorial Sloan Kettering Cancer Centre, presented the preclinical data for IPI-549 at the American Association for Cancer Research (AACR) Annual Meeting 2016.
In preclinical models, treatment with the compound leads to a decrease in tumour-associated immune suppressive myeloid cells.  IPI-549 treatment also leads to a decrease in FOXP3 T-regulatory cells, which have immune-suppressive effects, and an increase in intratumoural CD8+ T-cells, which are known to play a role in inhibiting tumour growth. Taken together, these data suggest that through its effect on myeloid cells and T-cells, IPI-549 has the potential to disrupt the immune-suppressive microenvironment and enable a heightened anti-tumour immune response.
IPI-549 combination therapy resulted in greater tumour growth inhibition
Preclinical data in murine models show that treatment with IPI-549 in combination with anti-CTLA4 or anti-PD-L1, two types of checkpoint inhibitors, results in greater tumour growth inhibition compared to monotherapy treatment. Additionally, IPI-549 in combination with anti-PD-1 increased the number of complete responses and improves survival. Re-implantation of tumour cell lines into mice that had achieved complete responses revealed low or no tumour engraftment, suggesting sustained tumour-specific immune protection. 
These data provide additional preclinical rationale for the ongoing Phase I clinical study designed to explore the safety and activity of the compound as a monotherapy and in combination with anti-PD-1 antibody therapy in patients with selected solid tumours, including non-small cell lung cancer and melanoma.
Commenting on the preclinical results, Jedd Wolchok, M.D., Ph.D., of Memorial Sloan Kettering Cancer Centre and lead investigator for the Phase 1 clinical study of IPI-549, said: "While advances in our understanding of the immune response to cancer have resulted in new therapies for patients, additional treatments are needed that can offer even more patients the chance for prolonged survival. Emerging data from our collaboration with Infinity's discovery team provide additional rationale for combining IPI-549 with checkpoint inhibitors, and I am pleased to be leading the Phase I study for this programme."
Infinity is also developing duvelisib, an investigational, oral, dual inhibitor of PI3K-delta and PI3K-gamma. The PI3K pathway is also known to play a critical role in regulating the growth and survival of certain types of blood cancers.