Merrimack announces positive preclinical results for MM-310
Posted: 22 April 2016 | Victoria White, Digital Content Producer | No comments yet
Key findings show that MM-310 demonstrated superior anti-tumour activity in multiple models compared to free docetaxel…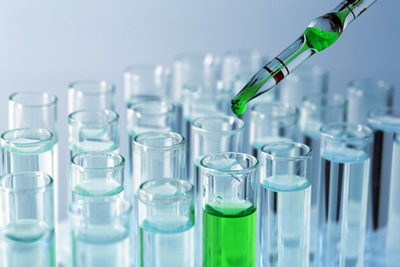 Merrimack has announced positive data from preclinical studies evaluating MM-310, an antibody directed nanotherapeutic (ADN) that encapsulates a newly engineered form of the highly potent chemotherapy docetaxel as a prodrug in an ephrin receptor A2 (EphA2)-targeted liposome.
"We designed MM-310 to deliver a large and sustained chemotherapy payload of Merrimack's newly engineered docetaxel prodrug within a  protective nanoliposome to the tumour site while minimizing exposure to healthy tissues, with a goal of overcoming one of the greatest challenges in cancer treatment," said Walid Kamoun, Ph.D., Research Team Lead at Merrimack. "We also used our systems approach to choose the EphA2 target as a means of enhancing MM-310's ability to be taken in by tumour cells and to penetrate deep into the tumour core. We are excited by MM-310's preclinical data set and look forward to future clinical evaluation of this latest therapeutic candidate from our ADN platform."
MM-310 demonstrated superior anti-tumour activity
Key findings show that MM-310 demonstrated superior anti-tumour activity in multiple models compared to free docetaxel and also showed that EphA2 targeted liposomes entered and delivered the cytotoxic to the tumour cell while minimizing exposure to healthy tissues, significantly decreasing traditional docetaxel drug-related side effects, such as neutropenia, in preclinical models. EphA2 receptors are associated with poor prognosis and are shown to be overexpressed in several solid tumours, including prostate, ovarian, bladder, gastric and lung cancers.
"In an analysis of the docetaxel dose-response relationship, the data strongly suggest that the ability to deliver a higher dose of the traditional chemotherapy may lead to higher therapeutic response but also to higher toxicity. In our preclinical models, MM-310 was associated with fewer haematologic toxicities than free docetaxel and was shown to induce tumour regression or controlled tumour growth," said Daryl Drummond, Ph.D., Vice President of Discovery at Merrimack. "We believe these data support clinical evaluation of MM-310 across multiple tumour types."