Probiodrug and Crossbeta team up for Alzheimer's disease biomarkers
Posted: 30 June 2016 | Victoria White, Digital Content Producer | No comments yet
The partnership will allow Probiodrug to utilise Crossbeta's proprietary technology in support of Probiodrug's biomarker development activities…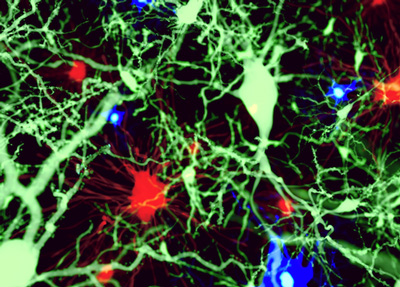 Probiodrug is to work with the Dutch biotech company Crossbeta Biosciences in the field of Alzheimer's disease biomarkers.
The partnership will allow Probiodrug to utilise Crossbeta's proprietary technology in support of Probiodrug's biomarker development activities.
Alzheimer's disease is the most common form of dementia affecting 26 million people worldwide. Alzheimer's disease is characterised by plaques consisting of extracellular deposition of misfolded amyloid β (Aβ) protein. Initially, it was conceived that the fibrillar forms of Aβ, as present in plaques, were the main cause of neurodegeneration and concomitant cognitive decline. Recent research however, suggests that soluble Aβ-oligomers (and thus not the fibrillar forms) are the most toxic species and account for dementia seen in Alzheimer patients.
Research in this field has been seriously hampered by the fact that most experimental studies have been performed with rather undefined oligomer species. The latter is due to the fact that oligomers are very unstable and either can disintegrate into smaller species or aggregate to larger oligomeric species and insoluble fibrils. Crossbeta's proprietary stabilisation technology generates pure and functional preparations of oligomeric protein species and thereby overcomes this problem, enabling highly reproducible and well-controlled assays for preclinical and clinical R&D.
Overcoming the challenge of establishing assays for Abeta- and pGlu-Abeta-oligomers
Commenting on the collaboration with Crossbeta, Inge Lues, Chief Development Officer of Probiodrug, said: "We are very pleased to announce the collaboration with Crossbeta. The potential of Crossbeta's unique technology has significant impact to overcome the challenge of establishing and validating sensitive and specific assays for Abeta- and pGlu-Abeta-oligomers to be used in the clinical studies of Probiodrug's lead candidate, Glutaminyl Cyclase (QC) inhibitor PQ912. "
Guus Scheefhals, Chief Executive Officer of Crossbeta, added: "This strategic partnership with Probiodrug is very exciting and an important recognition of our expertise and capabilities. As a clinical-stage company, Probiodrug is a particularly important partner in our growing collaborative network. We look forward to contributing towards the development of this promising therapeutic approach targeting Alzheimer's disease."