Novo Nordisk and Aarhus University team up for protein technology R&D
Posted: 1 July 2016 | Victoria White, Digital Content Producer | No comments yet
Novo Nordisk and Aarhus University's Science and Technology faculty are to collaborate to strengthen protein technology research and development…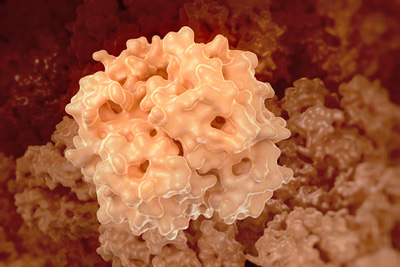 Novo Nordisk and Aarhus University's Science and Technology faculty are to collaborate to strengthen protein technology research and development.
In the Aarhus Novo Nordisk Science and Talent Network programme, a total of nine PhD students will be offered three-year research scholarships. The research will take place at the university's Faculty of Science and Technology and in Novo Nordisk's research and development department in Måløv. The programme will run for five years.
Commenting on the collaboration, Niels Chr. Nielsen, dean of the Faculty of Science and Technology, Aarhus University, said: "This is the starting point for a stronger collaboration between Aarhus University and Novo Nordisk, which is exploiting the powerful and growing synergy between research and industrial development. The collaboration creates a unique opportunity to focus on talent development while uniting and further developing excellent research environments within the development of protein- and peptide-based medicines at Aarhus University and Novo Nordisk."
Collaborating on education
Aarhus University and Novo Nordisk are also seizing the opportunity to initiate collaboration on education. The intention is that students will have the opportunity to combine highly theoretical training directly with practical and industry-relevant problems.
"With this agreement, we are building an important relationship with some of the best research environments at Aarhus University in areas of technology that are significant to Novo Nordisk. Partnerships like this with leading research environments – and the training of talented young researchers – are important for driving innovation at Novo Nordisk," says Peter Kurtzhals, senior vice president, Global Research, Novo Nordisk.
A joint steering committee with members from Aarhus University and Novo Nordisk will have overall responsibility for the programme. The first three PhD students are expected to begin their research in 2017.