Retinal stem cell data paves way for clinical research
Posted: 22 July 2016 | Niamh Louise Marriott, Digital Content Producer | 1 comment
ReNeuron Group plc, a UK-based stem cell research company, today revealed further key pre-clinical efficacy data with its human retinal progenitor cells…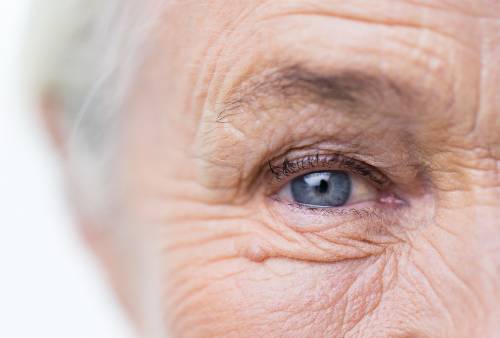 ReNeuron's hRPC stem cells arrest visual decline in pre-clinical models of retinal degeneration, demonstrating their therapeutic potential.
ReNeuron Group plc, a UK-based stem cell research company, today revealed further key pre-clinical efficacy data with its human retinal progenitor cells (hRPCs). A Phase I/II clinical trial has recently commenced in the US to evaluate the safety, tolerability and preliminary efficacy of the hRPCs in patients with the inherited blindness-causing disease, retinitis pigmentosa (RP).
Retinitis pigmentosa is a group of genetic disorders that affect the retina's ability to respond to light. This inherited disease causes a slow loss of vision, beginning with decreased night vision and loss of peripheral vision and eventually leading to blindness.
The study describes work undertaken in conjunction with ReNeuron's research collaborators at UCL Institute of Ophthalmology, London, and Schepens Eye Research Institute of Massachusetts Eye and Ear, Boston, US and assessed the long-term efficacy and safety of ReNeuron's hRPCs using established pre-clinical rodent models, finding positive results in these trials.
Preserving and protecting retinal structure
The hRPCs were well tolerated, safe and preserved retinal structure and vision up to six months post-injection in the studies. The cells also survived and integrated into both damaged and normal neural retina without adverse effects.
These findings suggest that, as well as treating later stage retinal disease, the hRPCs can be deployed in less affected regions of the retina at earlier stages of retinal disease or even in normal regions of peripheral retina.
ReNeuron used the above pre-clinical data, as well as earlier, positive pre-clinical data to support the clinical development of its hRPC cell therapy candidate, initially in patients with RP.
Phase I and II clinical trials
The ongoing Phase I/II clinical study is being conducted at Massachusetts Eye and Ear in Boston, a teaching affiliate of Harvard Medical School.
Initial short-term safety and tolerability data from the Phase I part of the study in the first nine patients are expected in early 2017. Longer-term safety data, as well as efficacy read-outs from the Phase II part of the study in a further six patients, are expected in the second half of 2017.
Olav Hellebø, Chief Executive Officer of ReNeuron, said, "We are pleased to see further positive pre-clinical data from our hRPC retinal stem cells. We are grateful to our scientific collaborators in the UK and the US who have helped us to take this technology into its clinical development phase, initially targeting retinitis pigmentosa. We look forward to reporting data from the ongoing US Phase I/II clinical trial in RP patients during the course of next year."