Biocartis receives €1.4m grant to develop rapid NGS Prep Panels
Posted: 31 October 2016 | Niamh Louise Marriott, Digital Content Producer | No comments yet
Biocartis will use this grant, which has a duration of two years, to support the development of NGS Prep Panels (Next Generation Sequencing) for its…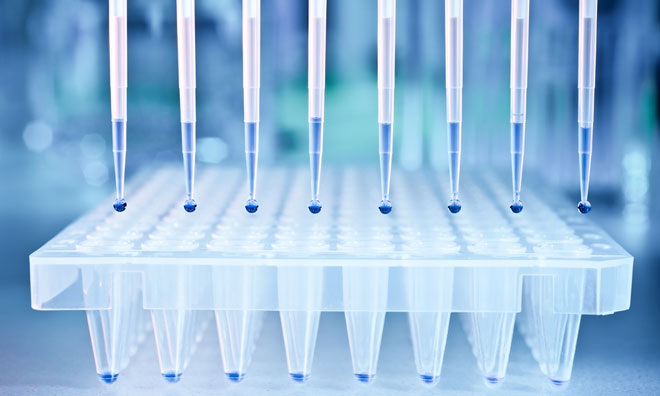 Biocartis has received a €1.4m grant from VLAIO, the Flanders organisation for Innovation & Entrepreneurship, formerly known as 'IWT'. Biocartis will use this grant, which has a duration of two years, to support the development of NGS Prep Panels (Next Generation Sequencing) for its molecular diagnostics Idylla platform. 
The NGS Prep Panels that Biocartis has under development combine the company's sample preparation technologies for oncology applications (such as FFPE tissue, cytological materials or plasma) integrated in the Idylla cartridge, with the generation of DNA libraries that contain a wide range of enriched genomic information relevant for oncology diagnostics.
Both steps comprise the majority of the NGS workflow. As such, the NGS Prep Panels can function as a gateway to NGS by providing standardisation and automation of key sample and library preparatory steps. This is expected to reduce the total hands-on and turnaround time of a standard NGS workflow with 50%-75% and will significantly reduce workflow errors given, amongst others, the high level of automation.
While the Idylla qPCR technology is ideally suited for fast and cost-effective first-line detection of the most common pre-identified cancer driving gene alterations, NGS technology is capable of detecting a broader spectrum of gene alterations, which is particularly useful to detect less frequently occurring cancer-driving mutations. The NGS Prep Panels under development, from a health economic perspective, are as such a cost-efficient way to bridge these complementary technologies.
Nicolas Vergauwe, Head of Innovation at Biocartis, commented: "Once again, Biocartis is grateful for the financial support it has received from VLAIO. Thanks to this project, Biocartis can further expand the true platform capabilities of Idylla. This will open doors to ensure that a larger population has access to the newest targeted cancer treatments via Idylla triaging, which is expected to improve treatment outcomes while lowering healthcare costs."