Horizon Discovery Group plc interim results for the six months ended 30 June 2014
Horizon Discovery Group plc announces its interim results for the six months ended 30 June 2014…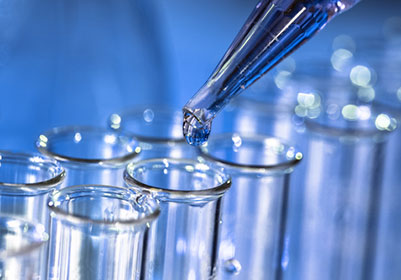 Horizon Discovery Group plc (LSE: HZD), the international life science company supplying research tools to organisations engaged in genomics research and the development of personalised medicines, today announces its interim results for the six months ended 30 June 2014.
Corporate highlights
Completion of IPO on 27 March 2014, raising £37.8 million of new money, net of expenses
Acquisition of Horizon CombinatoRx on 2 June 2014 for £4.74 million, contributing one month of service revenues and establishing Horizon's US operations
Strategic licensing of two key pieces of CRISPR gene editing intellectual property ("IP") from ERS Genomics and the Broad Institute and an additional piece of rAAV gene editing IP from Stanford University, bolstering Horizon's portfolio of gene editing IP
Board strengthened with the appointment of Dr. Susan Galbraith and Susan Searle
Signed distribution agreements with Haplogen Genomics GmbH and Sirion Biotech GmbH giving access to over 9,000 new cell line and related products 
Established additional direct sales and distribution channels including US, Canada and India meaning Horizon's commercial offering is now sold in approaching 50 countries
Awarded Technology Strategy Board grant to develop standardisation for next generation cancer diagnostics of £0.36 million
Winner of the Emerging Star Award at the European Mediscience awards for publicly quoted companies in the life science sector
Financial highlights
Revenues of £4.06 million for the six months ended June 30, up 36% (HY13: £2.98 million)
Product and service revenues of £3.49 million, up 63% (HY13: £2.14 million) driven by strong growth in genome-editing services, discovery research services and molecular diagnostic reagent products
Leveraged R&D revenues of £0.57 million (HY13: £0.85 million) including service revenues of £0.57 million, up 75% (HY13: £0.33 million) with Cumulative R&D milestones of £158 million, up 27% (FY13: £124 million), no milestone payments anticipated in 2014 (HY2013: £0.52 million)
Operating expenditure of £4.80 million (HY13: £3.22 million) in line with strategy to invest in R&D, build out commercial channels and corporate development
Operating loss of £2.55 million (2013: £1.73 million), in line with expectations
Closing cash and cash equivalents of £33.47 million
Post-period end highlights
Horizon CombinatoRx continues its strong performance closing a number of sizeable service contracts including a $0.84 million contract with Otsuka Pharmaceutical Development and Commercialization, Inc.
Reagent Products division continues its rapid growth profile with new orders in excess of $0.75 million
New Bioproduction business line closes several contracts worth in excess of $0.30 million plus potential downstream R&D milestones
Dr. Emmanuelle Charpentier, Dr. J. Keith Joung, and Dr. Feng Zhang joined Horizon's panel of expert gene editing advisers
COLTHERES translational medicine consortium led by Horizon co-founders Professor Alberto Bardelli and Dr Chris Torrance receives funding extension beyond the initial four year €6 million term
Horizon continues to look at non-organic growth opportunities that enable rapid scalability of revenues and ability to enter adjacent markets not currently served
Commenting on the interim results, Dr Darrin M Disley, Horizon's Chief Executive Officer, said: "Over the first half of 2014, Horizon has made progress towards becoming a fully-integrated life science business, strengthening its offering to provide a broad spectrum of products and services from genetic sequence to patient treatment.
"We have continued to invest for growth, focusing on R&D, building additional commercial channels and corporate development.  In line with this strategy we have also continued to build our sales, marketing and distribution footprint in European, North-American and Asia-Pacific markets. Our accretive acquisition of CombinatoRx in the US added new capabilities in the combination cancer drug screening market and we bolstered our position in CRISPR IP, further securing our leadership in this space. To help steer the Company through its next stage of growth and development, Horizon added two industry leaders to our Board and added three of the world's most prominent gene editing technology experts to our Scientific Advisory Board.
"Our financial performance has been in line with expectations and we are pleased to report continued strong revenue growth.  Based on our trading performance for the first six months and post-period end, and with revenues weighted towards the second half of the year following the acquisition of CombinatoRx in June, we are confident of delivering a strong performance for the full year."