Tumour profiling with Caris Molecular Intelligence offers hope for patients with rare cancers by identifying new personalised treatment options
Caris Life Sciences announced important new data presented at the European Society for Medical Oncology Annual Conference, highlighting how tumour profiling with Caris Molecular Intelligence can help transform cancer care…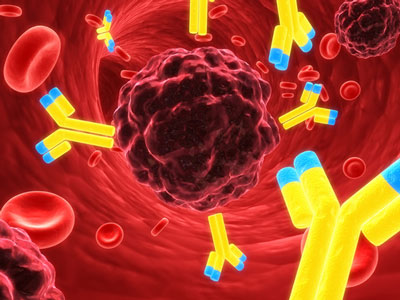 Caris Life Sciences today announced important new data presented at the European Society for Medical Oncology (ESMO) Annual Conference, highlighting how tumour profiling with Caris Molecular Intelligence can help transform cancer care.  The data specifically focused on patients with rare cancers with limited treatment options and where oncologists have little evidence to guide care.
The studies were performed in co-operation with leading academic centres in two rare types of breast cancer and in head and neck cancer where patients traditionally have few treatment options.
The data presented at ESMO focus on identification of potentially effective treatment regimens that may not have been considered in these patient populations. In one study in angiosarcoma of the breast, a rare and aggressive cancer, researchers report that comprehensive tumour profiling can identify biomarkers which are associated with response to targeted therapies, such as multi-kinase inhibitors, as well as conventional chemotherapy1.
Another study, focused on malignant phyllodes tumours of the breast, showed that although there is no standard therapy for this very rare sub-type, tumour profiling, with Caris Molecular Intelligence, identified biomarker targets which could indicate potentially beneficial therapies. These include conventional treatment and novel therapies targeting angiogenesis  (formation of new blood vessels to allow tumours to sustain themselves) and the EGFR pathway.2
Further new data3 presented at ESMO indicated that tumour profiling can be used to identify patients with head and neck squamous cell carcinoma (HNSCC) who over-express the programmed death cell receptor 1 (PD-1) protein and its ligand, PD-L1. The results suggest that these patients may be considered for studies with the new generation of experimental immunotherapies that specifically target these biomarkers.  Caris Life Sciences is one of the first and only companies in the world to offer PD-1 and PD-L1 assays performed in an ISO-certified laboratory.
"Research suggests that up to 52 per cent of all cancers diagnosed can be considered 'rarer cancers'. These patients often feel anxious and isolated, as we have limited standard treatment options to apply.  Although there is still a long way to go to ensure all cancer patients have access to services like this, I am excited to see that tumour profiling is now available, helping us to select patients to be included in clinical trials and also in a real-life setting to determine personalised treatment options for those patients," says Professor Christian Rolfo MD, PhD, MBHA, Head of Phase I Program at the Oncology Department of Antwerp University Hospital and author of this publication.
Caris Molecular Intelligence, the comprehensive tumour profiling service used in these studies, measures a broad range of cancer biomarkers and provides an interpretation of the results to identify treatments which may be more likely to be of benefit and help eliminate those which may be less likely to benefit the patient.  The results allow oncologists to better determine and personalise treatments for each patient, based on the individual makeup of the patient's cancer rather than the site of the tumour. The service can be used for most solid tumours and is particularly useful for patients who have aggressive, rare or resistant tumours.
Data from earlier studies show that tumour profiling with Caris Molecular Intelligence consistently identifies biomarkers linked to specific treatments in over 90% of patients4, and that clinicians change their intended treatment decision based on profiling results in over 80% of cases5.  Across a range of cancer types, tumour profiling-guided treatment has been shown to benefit patients6 and improve outcomes when compared to unguided treatment.7,8. 
"This new evidence illustrates how use of Caris' multiplatform tumour profiling can provide a 'precision' approach to treatment of rare cancers, as it may enhance physicians' ability to identify therapies with potentially greater efficacy, while allowing them to rule out those that are less likely to work," said Andreas Voss, Vice President of Medical and Clinical Affairs at Caris Life Sciences. "This helps eliminate the 'trial and error' approach that many clinicians are forced to take in cases with very little evidence to guide clinical decision-making.
Caris Molecular Intelligence is not yet formally reimbursed in all countries but it is available to purchase in all European and many other countries worldwide. Individual insurance companies, clinics and organisations in many countries have agreed to reimburse the service on application.  Caris Life Sciences is dedicated to working on broader coverage globally and helping individual patients in getting access to the service.
Silva E et al, Molecular profiling of angiosarcomas of the breast, 2014 ESMO (Poster # 1423 PD)
Biomarkers of targeted therapies in phyllodes sarcoma of the breast, 2014 ESMO (Poster # 335P)
Feldman R et al, PD1 and PDL1 in HPV + and HPV -/TP53 mutated head and neck squamous cell carcinomas, 2014 ESMO (Poster # 1019P)
Astsaturov IA et al., Profiling of 1,250 neuroendocrine tumors identifies multiple potential drug targets, J Clin Oncol 32, 2014 (Suppl 3; Abstr 214)
Epelbaum R et al, Molecular Profiling (MP)-Selected Therapy for the Treatment of Patients with Advanced Pancreaticobiliary Cancer (PBC), 2013 ASCO GI Symposium. Jan 2013. (Abstract Number 195).
Von Hoff D et al., Pilot Study Using Molecular Profiling of Patients' Tumors to Find Potential Targets and Select Treatments for Their Refractory Cancers, J Clin Oncol. Nov 20;28(33)2010:4877-83
Tsimberidou AM et al., Personalized Medicine in a Phase I Clinical Trials Program: The MD Anderson Cancer Center Initiative. Clin Cancer Res 18:6373-6383
Oliver K et al.,  The impact of tumor profile-directed treatment on survival  in ovarian cancer,  J Clin Oncol 32:5s, 2014 (suppl; abstr 5591)