Partnering for Cure programme announces new winning projects designed to investigate novel ways to cure viral diseases
Posted: 13 November 2014 | Bristol-Myers Squibb
The Partnering for Cure faculty of experts announced the four recipients of awards for research proposals that will help to provide insights into the pathophysiology of viral diseases and the potential development of cure strategies in HIV, hepatitis B (HBV) and hepatitis C (HCV)…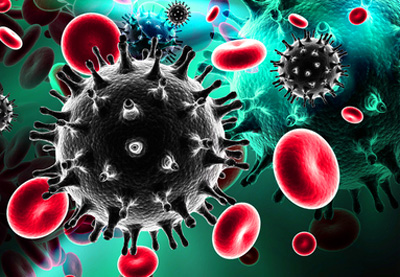 The Partnering for Cure faculty of experts today announced the four recipients of awards for research proposals that will help to provide insights into the pathophysiology of viral diseases and the potential development of cure strategies in HIV, hepatitis B (HBV) and hepatitis C (HCV). As part of Bristol-Myers Squibb's ongoing commitment in virology, these awards provide an opportunity for European researchers, particularly junior faculty and young investigators, to accelerate novel solutions that could lead to cures in chronic viral infections.
The recipients of the 2014 Partnering for Cure research awards include:
Elisa De Crignis (the Netherlands) – Human liver organoids: a novel technology to unravel Determinants of HBV infection and persistence
Salim Khakoo (UK) – Predictive factors to define candidates for stopping antiviral therapy with Nucleos(t)ides analogues in chronic HBeAg-negative hepatitis B
Pedro Borrego (Portugal) – Gene therapy for HIV cure using RNA replicons targeting HIV entry and latency
Godelieve de Bree (the Netherlands) – The properties of the lymphoid viral reservoir and the HIV specific CD8+ T cell response in early treatment of acute HIV infection
Bristol-Myers Squibb will allocate over €300,000 to support the four research projects.
The announcement follows a year of intense activity for the programme, reflecting the rapidly evolving arena of HIV and hepatitis cure research. Events bringing together leading physicians and researchers across Europe have focused on topics ranging from the treatment challenges in the management of patients with HIV infection to unresolved cure challenges in HBV and HCV.
Professor Jürgen Rockstroh, Chair of the Partnering for Cure Faculty, commented, "We are delighted to announce this year's research winners. Since the programme was founded last year, Partnering for Cure has enabled novel research into viral diseases to progress, while also facilitating the exchange of knowledge among industry-leading virology experts. These activities are vital in helping to discover future cures for diseases such as hepatitis and HIV."
The announcement follows two major scientific conferences held this year that emphasised the still largely unmet medical needs of patients with viral diseases. The 20th International AIDS Conference, held in July, explored progress towards HIV cure and the current scientific and social challenges still faced by researchers, as well as healthcare providers. More recently, this month the American Association for the Study of Liver Diseases (AASLD) hosted the annual Liver Meeting which examined recent progress in HCV cure and the treatment options that are now available to patients.
George Hanna MD, Vice President, Virology Development at Bristol-Myers Squibb, remarked "Bristol-Myers Squibb has a long-standing commitment to the fight against viral diseases. Through the Partnering for Cure programme and this latest round of awards, we are pledging our continued commitment to virology education, treatment and research."