Orion research foundation grants €1 million for research
Orion and Finland are both celebrating their centenaries in 2017.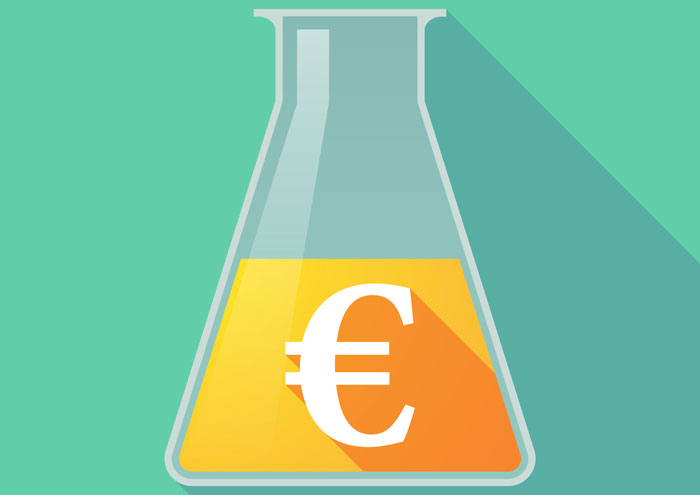 The Orion Research Foundation is distributing a total of €1 million in research grants. To celebrate Finland's centenary, the total sum will include an additional gift to Finland in the form of two Orion 100 grants, each worth €100,000. These grants will be awarded to Johanna Ivaska, Academy Professor of Biochemistry, University of Turku, and Mikko Niemi, Professor of Pharmacogenetics, University of Helsinki, internationally acclaimed Finnish researchers.
Established in 1957, Orion Research Foundation will also distribute a total of €800,000 to about a hundred researchers, based on their applications, for research in medicine, veterinary medicine, pharmacy and related sciences, such as chemistry and physics, in 2017. Most of the grants are intended for doctoral dissertation work and postdoctoral research by young researchers.
"Ivaska and Niemi are world-leading researchers in the field of medicine and pharmacology. Orion Research Foundation wants to build well-being through new innovations. Ivaska and Niemi are internationally recognised researchers with their dynamic research teams, producing new generations of researchers in Finland," says Risto Renkonen, Chairman of the Board.
Two leading scientists in international research
Johanna Ivaska
Johanna Ivaska is an internationally distinguished researcher specialising in the role of intracellular changes in metastatic development in cancer.
The innovative approach of her research will provide significant new data on the migration and traffic of cancer cells in tissue. Ivaska's research is anticipated to lead to scientific breakthroughs in biomedicine, a very topical field of research today.
Twice during her career, Ivaska has received research funding awarded by European Research Council (ERC), which is among the most notable grants in the world and is subject to tough competition.
Mikko Niemi
The other recipient of Orion's centenary grants, Mikko Niemi, is an internationally renowned researcher of pharmacogenetics.
Niemi specialises in the effects of genetic differences on drug efficacy and safety. At the core of his research are the hundreds of different transporter proteins in cell membranes carrying chemicals to and from cells.
The significance of proteins as drug transporters has only emerged in recent years. The aim of his research is to find safer and more tailored pharmaceutical treatment. Like Ivaska, Niemi has also received the ERC funding twice.
Building the Future Together – Academic Medicine and Pharma is a scientific symposium organised by Orion Research Foundation as part of Orion 100 anniversary year and Finland 100 business partnership. Orion's theme for the centenary year is "Building well-being. Together."