Motif Bio announces intention to float on AIM
Posted: 3 February 2015 | Motif Bio
Motif Bio plc is seeking to raise at least £4 million through a placing of new ordinary shares and admission to trading on AIM…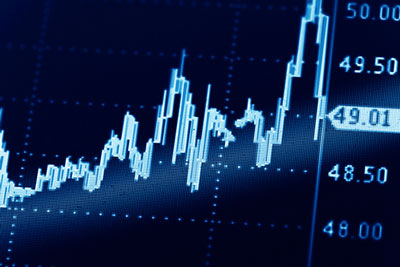 Motif Bio plc is seeking to raise at least £4 million through a placing of new ordinary shares (the "Placing") and admission to trading on AIM.

Motif is a clinical stage biopharmaceutical company which specialises in developing novel antibiotics designed to be effective against serious and life-threatening infections caused by multi-drug resistant bacteria. The Company has a lead antibiotic candidate, iclaprim, in clinical development and MTF-001, a preclinical stage programme to design a best-in-class dihydrofolate reductase inhibitor (DHFRi). Discussions and negotiations with academic institutions and pharmaceutical companies are under way to build a portfolio of antibiotic candidates through licensing.
The Directors anticipate that iclaprim could be ready for commercialisation within approximately 36 months.
Business and Investment Opportunity
The Company has built a team of scientists and experts with extensive drug development experience and is raising at least £4 million through the Placing to:
advance the Group's drug development programme, in particular iclaprim and MTF-001;
confirm in meetings with the FDA and the EMA in the first half of 2015 that the clinical development plan for iclaprim meets regulatory guidelines and that two Phase III trials can be conducted as proposed; and to
provide the Group with additional working capital for at least 18 months.
Resistance to antibiotics is a major global public health threat. The world's pipeline of novel antibiotics has not kept pace with the ability of certain bacteria to resist treatment with existing products. The Group has a clinical stage antibiotic, iclaprim, which has been designed to be effective against multi-drug resistant bacteria.
Iclaprim is being designed to be administered in hospitals as an intravenous infusion. The Directors believe the most urgent need for novel antibiotics effective against multi-drug resistant bacteria is in the hospital setting where patients often succumb to serious, life-threatening infections that require immediate treatment with the best available antibiotic. In the case of HABP, mortality rates for infected patients are currently between 20 percent and 50 percent. and extended hospital stays pose a burden to healthcare systems and can increase hospital costs by an average of approximately £26,000 per patient. In the Directors' experience commercialisation of hospital products is relatively easy and can be done with fewer resources than commercialisation in the community because there are fewer hospital healthcare professionals to communicate with, compared to launching and educating the larger number of primary care and general practitioners in most countries.
Assuming that Motif receives regulatory approval to start Phase III testing in the second half of 2015, the Directors believe that iclaprim offers a rapid path to commercialisation, which would be expected to occur in 2018. A follow-on pipeline of preclinical antibiotics is being built to follow iclaprim.
Recent mergers and acquisitions demonstrate the increased activity within the antibiotic field. Paratek listed on Nasdaq in 2014, raising approximately US$100 million to develop a tetracycline antibiotic called omadacycline, whose Phase III studies are set to re-start in the first half of 2015. Paratek's market cap increased to approximately US$574 million following the acquisition in January 2015 of Cubist by Merck & Co., Inc. for US$9.5 billion. Durata Therapeutics Inc. (NASDAQ: DRTX) was acquired by Actavis (NYSE: ACT) in October 2014 for US$675 million plus contingent value rights, following the approval for its first antibiotic in May 2014.
The Directors believe, assuming that iclaprim receives regulatory consent to commence Phase III trials, that the Company should be an attractive candidate for a strategic partnership with a large pharmaceutical company with commercialisation expertise and capabilities.
Commenting, Motif CEO, Graham Lumsden, said: "Growing resistance to antibiotics has been described as a worldwide threat to health and several different new antibiotics will be needed to stave off the impending crisis. Motif is developing iclaprim, a novel antibiotic that kills bacteria in a different way to most other antibiotics. We are excited by the opportunity to contribute potential solutions to the looming public health crisis and to share our progress with investors in the UK market."