Elsevier launches The Hive to showcase Pharma/ biotech start-ups
Elsevier has announced that applications and nominations for The Hive, its innovation hub for biotech and pharmaceutical startups, are now open.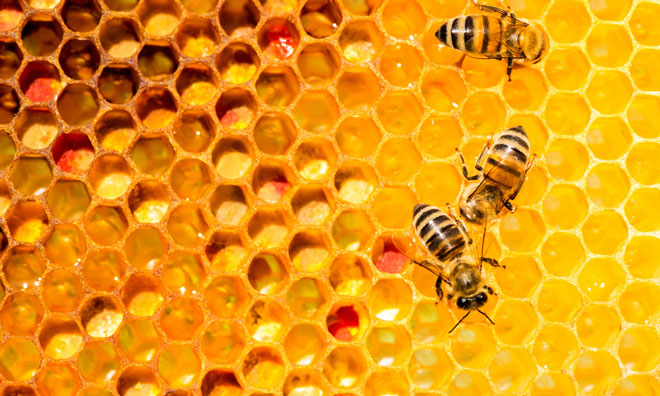 Elsevier, the information analytics company specialising in science and health, has announced that applications and nominations for The Hive, its innovation hub for biotech and pharmaceutical startups, are now open.
This year, at least eight leading-edge start-ups working on innovative goals will be chosen to become part of The Hive, with an unlimited number of places for exceptional candidates. The Hive's start-ups will receive complimentary access to Elsevier's suite of digital solutions for 18 months – helping them rapidly advance their critical research, and improve productivity. The Hive, first launched in 2016, highlights the superior levels of innovation in the start-up biotech and pharma sector; as well as demonstrating to larger companies, and other areas of the research community, how R&D challenges can be overcome.
"We created The Hive in 2016 to highlight the trend in the industry that has seen biotech and pharma start-ups become centres of cutting-edge science. This trend is continuing in 2017 – many of the most promising drug candidates and discoveries in R&D pipelines originate from these early stage companies," commented Tamas Szarvas, CMO, Corporate R&D, Elsevier's R&D Solutions.
"In 2017, The Hive will continue to highlight the fresh, innovative and agile world of R&D that is taking place within start-ups, and we look forward to welcoming a new group of participants. Additionally, we know that the industry is always looking to learn from these innovation powerhouses, and The Hive offers a far-reaching platform for sharing success stories."
R+D impact
The industry faces significant challenges; from overcoming antibiotic resistance in the absence of new drugs, to reducing the chance of unanticipated adverse events, to being able to deliver on the promise of precision medicine. For the industry to make meaningful impact, access to the latest insights from data, powerful analytics, and technologies to help R&D professionals, is essential. For the start-ups that will be joining The Hive, Elsevier's R&D Solutions will help them achieve faster scientific breakthroughs, giving them the potential to change the industry's landscape and improve the lives of patients.
 "Being part of The Hive has given exposure to our company and the team's work. It has also allowed hands on training for programs that will help us make better informed decisions on lead compound selections, and increase our productivity by reducing our efforts spent on finding everything that is relevant and trustworthy for our research," commented Claudia McDonald Bøen, PhD, CEO of 2016 participant in The Hive, Arctic Pharma AS.
"Elsevier's solutions contain extensive and detailed information on chemical compounds/structures, visualisation of disease mechanisms, metabolomics data, and predictions on drug-drug interactions – all of which are important to further develop our cancer therapies."
Top candidates
The top candidates for The Hive 2017 are pre-revenue pharmaceutical and biotech start-ups, and other small companies, that are actively involved in the advancement of early stage research; with a minimum of ten scientists on staff. Enrollment for The Hive is open now and candidate companies may apply or can be nominated. Candidates will complete a questionnaire about their research, funding and goals for the next 18 months; followed by Elsevier's Solution Finder to assess which solutions will be most beneficial. Prior to final selection, designated candidates will then be invited to undertake a phone interview.
To apply to join The Hive, please click here.