Orphan drug market to double as Pharma rethinks business model
Market intelligence suggests pharma is being forced to shift focus towards niche patient populations and orphan diseases …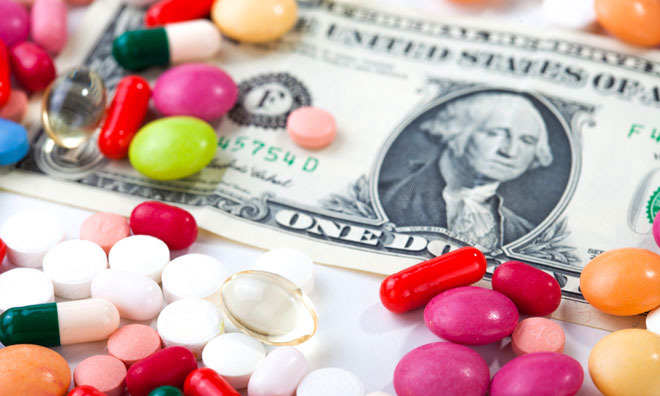 The global orphan drug market is expected to double between 2016 and 2022 to $209bn as Pharma rethinks its business model away from blockbusters towards niche patient populations and orphan diseases, according to a new report.
A combination of drivers, including market saturation, pricing pressures and stricter reimbursement criteria, in addition to generic/biosimilar competition has forced Pharma to shift focus, according to the Epi Analyzer report by intelligence provider Evaluate. This behavioural evolution is "both opportunistic and unavoidable", says the report. It is opportunistic due to the number of rare diseases and high clinical unmet need; unavoidable because of the limited amount of 'low-hanging fruit' in drug development and urgent need to bolster R&D portfolios.
Despite increased pricing scrutiny across the industry, the increased forecast for the orphan drug market is indicative of a large pipeline of products, some of which are benefiting from expedited approval designations due to the high clinical unmet need of the target patient populations, according to Evaluate. As a result, the number of orphan-designated drugs being approved is increasing – in the US alone, the number of unique orphan drugs approved increased from five in 2001, to 33 in 2015.
The report contains case studies that highlight the value of granular patient segmentation and epidemiological data to support commercial valuations, whitespace identification and product differentiation ultimately leading to enhanced portfolio decision-making. Case studies cover the therapy areas: CAR-T, MPS-III and age-related macular degeneration.
Another factor behind the development shift to rare diseases has been major advances in clinical research and diagnostics allowing Pharma to both identify and tackle disease with greater precision, according to the report. And because around 80% of rare diseases are of genetic origin, being able to identify these defects has also been a factor in developing new therapeutics, particularly around cancers where there is larger genetic diversity and patient segmentation.
This improved understanding of disease mechanisms and therapeutic technologies has helped to justify increasing R&D expenditure apparent across the industry with Evaluate forecasting worldwide R&D spend will grow at 2.8% between 2015 and 2022 compared with compounded annual growth rate (CAGR) of 1.7% between 2008 and 2015. As a result of this complex market, Pharma now needs to identify and understand niche patient populations in
more detail than ever before in order to drive commercial differentiation and address the increasingly demanding criteria set by regulators and payers, according to Evaluate.
Segmentation of patient populations within diseases is most likely to yield more targeted and favourable results in terms of: a) identification and prioritisation of suitable drug candidates for development; b) better clinical trial design targeting the correct patient populations in order to generate more efficacious drugs and obtain ideal labelling; and c) stronger positioning in pricing and reimbursement negotiations.