CRT and BioInvent expand collaboration with University of Southampton to develop new immunotherapy treatments for cancer
Posted: 30 March 2015 | Victoria White
CRT and BioInvent have announced the start of a two-year research collaboration with leading antibody researchers at the University of Southampton…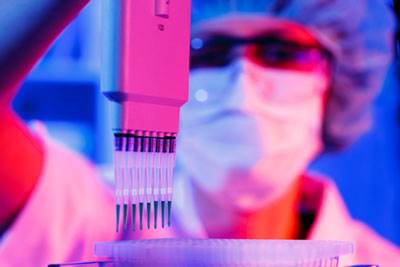 Cancer Research Technology (CRT), the commercialisation and development arm of Cancer Research UK, and BioInvent International have announced the start of a two-year research collaboration with leading antibody researchers at the University of Southampton.
The program aims to develop new immunotherapy treatments for cancer based on preclinical work by the Southampton group showing the potential to treat cancer using antibodies targeting OX40 and 4-1BB – known 'co-receptors' that help stimulate the production of killer T-cells during an immune response.
One of the ways that tumour cells avoid detection is by suppressing immune responses to stop functional tumour specific T-cells from being produced. The team aims to develop antibodies that can reverse this process to stimulate the immune system to fight the cancer.
Terms of the collaboration were not disclosed, however, BioInvent has the option to take out a license to commercialise any promising results, with the parties receiving milestone payments and a share of potential revenues.
Collaboration will use highly specialised assays and expertise developed through a prior long-standing partnership between BioInvent and the University of Southampton
The first phase of the project aims to identify and then validate the effectiveness of the best class of antibodies to target OX40 and 4-1BB. This work will be carried out in Lund, Sweden, and Southampton, UK, using highly specialised assays and expertise developed through a prior long-standing collaboration between BioInvent and the University of Southampton.
Professor Martin Glennie, who is leading the team in Southampton, said: "Immunotherapy is an extremely exciting field to be working in at the moment. Some of the most promising findings so far have involved drugs that block the signals cancers produce to dampen down the immune system. We're taking a slightly different approach by engineering antibodies that effectively boost the immune system to recognise and fight the cancer. This research collaboration will develop and refine that approach, paving the way for the first patient trials to begin within the next few years."
Björn Frendéus, PhD, Chief Scientific Officer of BioInvent and honorary Professor at the University of Southampton, said: "The field of Immuno-oncology is rapidly expanding and offers new hope in the treatment of cancers. We will increase the likelihood of identifying successful clinical candidates against OX40 and 4-1BB by accessing unique and complementary preclinical models, and by screening existing preclinical leads as well as generating new leads with our antibody discovery platform F.I.R.S.T.™ together with the team at Southampton."
Dr Keith Blundy, chief executive of Cancer Research Technology, said: "We're pleased to be extending our ongoing relationship with BioInvent, whose cutting-edge antibody technologies will be an asset to this project. This is a prime example of how pooling resources and expertise from both industry and academia makes it possible to bring potential new treatments to patients that may otherwise have taken years to reach the clinic."
For more information about BioInvent, please visit www.bioinvent.se.
For more information about CRT, please visit www.cancertechnology.co.uk.