Merck Serono and Medicines for Malaria Venture sign agreement to develop potential antimalarial therapy
Posted: 2 April 2015 | Victoria White
Merck Serono and MMV have announced that an agreement has been signed for Merck Serono to obtain the rights to the antimalarial compound DDD107498…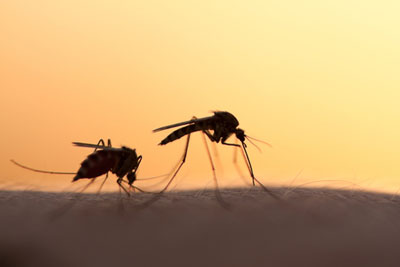 Merck Serono and Medicines for Malaria Venture (MMV) have announced that an agreement has been signed for Merck Serono to obtain the rights to the investigational antimalarial compound DDD107498 from MMV.
This agreement underscores the commitment of Merck Serono to provide antimalarials for the most vulnerable populations in need.
"This agreement strengthens our Global Health research program and our ongoing collaboration with Medicines for Malaria Venture," said Luciano Rossetti, Executive Vice President, Global Head of Research & Development at Merck Serono. "MMV is known worldwide for its major contribution to delivering innovative antimalarial treatments to the most vulnerable populations suffering from this disease, and at Merck Serono we share this goal."
DDD107498 originated from a collaboration between MMV and the University of Dundee Drug Discovery Unit.
The objective of the clinical program is to demonstrate whether the investigational compound exerts activity on a number of malaria parasite lifecycle stages, and remains active in the body long enough to offer potential as a single-dose treatment against the most severe strains of malaria. While development and commercialization of the compound is under Merck Serono's responsibility, MMV will provide expertise in the field of antimalarial drug development, including its clinical and delivery expertise, and provide access to its public and private sector networks in malaria-endemic countries.
Merck Serono's Global Health Programme critical to the progress of potential antimalarial treatments
Merck Serono has a dedicated Global Health R&D group working to address key unmet medical needs related to neglected diseases, such as schistosomiasis and malaria, with a focus on pediatric populations in developing countries. Its approach is based on public-private partnerships and collaborations with leading global health institutions and organizations in both developed and developing countries.
 "Working with partners like Merck Serono is critical to the progress of potential antimalarial compounds, like DDD107498, through the malaria drug pipeline," said Dr. Timothy Wells, Chief Scientific Officer at MMV. "Their Global Health Programme is gaining momentum and we need more compounds to tackle malaria, a disease that places a huge burden on the world's most vulnerable populations. DDD107498 holds great promise and we look forward to working with the Merck Serono team through the development phase."
According to the World Health Organization, there were an estimated 198 million cases of malaria worldwide in 2013, and an estimated 584,000 deaths, primarily in young children from the developing world. The launch of the not-for-profit research foundation, MMV, in 1999 and a number of collaborations and partnerships, including those with Merck Serono, has contributed to reducing the major gap in malaria R&D investment and subsequent dearth of new medicines.
"It's hugely encouraging to see the German pharmaceutical industry increasing their engagement in the development of novel antimalarials," said global malaria expert Prof. Dr. Peter Kremsner, Director of the Institute for Tropical Medicine at the University of Tübingen, Germany. "The Merck Serono and MMV collaboration to develop DDD107498 is a great step. It's a compound that offers lots of promise so I'm excited to see how it progresses."
For more information about MMV, please visit www.mmv.org.