Cellectis opens labs and offices in New York
Posted: 9 April 2015 | Victoria White
Cellectis has established a new subsidiary, Cellectis, Inc. in New York City. The U.S. headquarters includes large state-of-the-art research laboratories…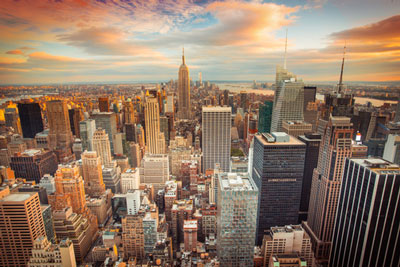 Cellectis, a pioneering gene-editing company employing proprietary technologies to develop best-in-class products in the emerging field of immuno-oncology using Chimeric Antigen Receptor T-cell therapies (CAR-T) for the treatment of cancer, has established a new subsidiary, Cellectis, Inc. in New York City at the Alexandria Centre for Life Science.
The U.S. headquarters includes large state-of-the-art research laboratories. These labs will support the development of its CAR-T pipeline, a significant part of its innovation in oncology research, as well as other types of therapeutic indications.
New Cellectis labs will support the development of CAR-T pipeline
"We were convinced by the outstanding potential of New York City, one of the fastest expanding biotech hubs in the world. At the Alexandria Centre for Life Science, Cellectis is surrounded by renowned academic and medical institutions, leaders from the commercial life sciences industry, and the world's most robust financial markets," said Dr. André Choulika, Founder, Chief Executive Officer and Chairman of Cellectis.
 "Cellectis choosing to establish their U.S. headquarters and research centre in New York City and at the Alexandria Centre for Life Science is another positive indicator for the growth of the cluster, and their cutting-edge research in immuno-oncology using CAR-T cells will be enhanced through the opportunity to collaborate with the world-class academic and medical institutions, along with other leading biotech and pharma companies here in New York," said John Cunningham, Senior Vice President and Regional Market Director, Alexandria Real Estate Equities, Inc.
Cellectis utilizes gene editing to produce CAR-T cells with unique qualities and features, including, for the first time, to be allogeneic, or "off-the-shelf." CAR-Ts that are off-the-shelf can be produced more efficiently, and can be shipped to patients worldwide. Gene editing converts a therapeutic service brought to patient into "Smart Drugs".
For more information about Cellectis, please visit www.cellectis.com.