Shire and Foundation Fighting Blindness announce new adRP research agreement
Posted: 5 May 2015 | Victoria White
Shire and the Foundation Fighting Blindness have entered in to an agreement focused on furthering research for a novel treatment for adRP…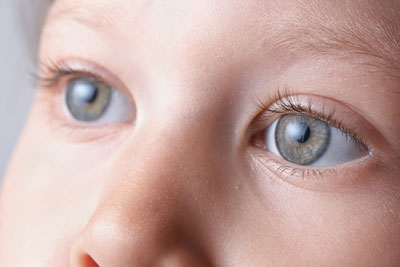 Shire and the Foundation Fighting Blindness have entered in to an agreement focused on furthering research for a novel treatment for autosomal dominant retinitis pigmentosa (adRP), a rare genetic disease that usually first occurs in late childhood or adolescence and is followed by the progressive loss of peripheral vision.
adRP is one form of retinitis pigmentosa, a group of inherited diseases that cause a decline in vision as photoreceptor cells in the retina degenerate. Approximately 75,000 people worldwide are affected by adRP. The disease is characterised by the gradual onset of night blindness, followed by progressive loss of peripheral vision. Many people with the disease may become legally blind. There are no currently approved treatment options for adRP.
"This agreement is an example of the creative approaches in early-stage rare disease research and development that we're taking at Shire," said Albert Seymour, Shire Senior Vice President of Global Research and Nonclinical Development. "Both organisations have a strong, shared commitment to unearthing and developing innovative treatments in areas of significant, unmet medical need."
Foundation Fighting Blindness will provide Shire with expert knowledge on adRP
As part of the agreement, the Foundation Fighting Blindness and its research partners will provide Shire with expert knowledge and scientific background regarding adRP, as well as pertinent clinical information that could be useful in the development of a drug to treat adRP. Backed by its scientific advisory board, the Foundation Fighting Blindness will also provide counsel as requested on the pre-clinical and/or clinical development of Shire compounds in development for the treatment of adRP.
Shire is compensating the Foundation Fighting Blindness for its considerable expertise in early-stage drug discovery and development, as well as making available it significant expertise and experience with the submission of investigational new drug applications.
"Autosomal dominant retinitis pigmentosa is a rare, inherited disease that has a significant impact on patients and their families as they navigate the challenges associated with severe vision loss," said Patricia Zilliox, chief drug development officer, Foundation Fighting Blindness Clinical Research Institute. "Through our agreement with Shire, we are excited to drive research and development and extend our expertise to dedicated partners working to accelerate treatments for those living with retinal diseases."